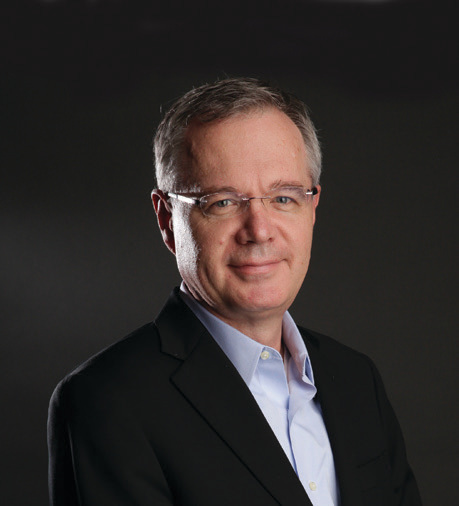 Last month, I announced Tipmont's advanced metering project — in which we will deploy over 28,000 new meters to all cooperative members over the next several years. This partnership with Landis+Gyr, an electric-meter manufacturing company, will vastly improve our existing metering technology, offering faster outage notifications and restorations, real-time data on energy use in your home and more.
I wanted to offer a few more details about Tipmont's latest evolution in smart grid technology — which will increase our system's efficiency, responsiveness and reliability.
If you're wondering what "smart grid" means, think of it as an update to our electrical grid that offers you valuable benefits. Digital computing power, sensors and communications combine to better manage our power flow, improve reliability and increase equipment and manpower efficiency.
We've used smart grid technology since 2010, and our new meters will provide:
Better and faster data: The new meters will empower Tipmont to build algorithms that help reduce demand through voltage reduction. They will also measure power quality and detect issues before they become problems.
Improved outage management: The meters' "Last Gasp" technology automatically notifies us if your power goes out and helps pinpoint affected areas. Rather than spend time patrolling for problems, Tipmont line crews can more quickly restore your service.
Distributed energy resource management: If you choose to adopt new energy technologies, Tipmont wants to help you in a way that best benefits your home or business. The new meters will bring near real-time awareness to power flow at the meter, which can help you leverage bi-directional energy flow from solar arrays, electric vehicles and more.
We're in the process of completing a pilot program right now. Once we're satisfied with those results, we'll deploy more widely, starting in 2024 with a goal of completion by the end of 2026. That means replacing about 900 meters per month. Please watch future editions of Indiana Connection and our website (tipmont.com/ami) for a full deployment schedule.
Want to learn more about this exciting upgrade across our electrical system? Visit tipmont.com/ami for additional information as well as an FAQ. We look forward to enhancing your security, comfort and convenience with this upgrade.