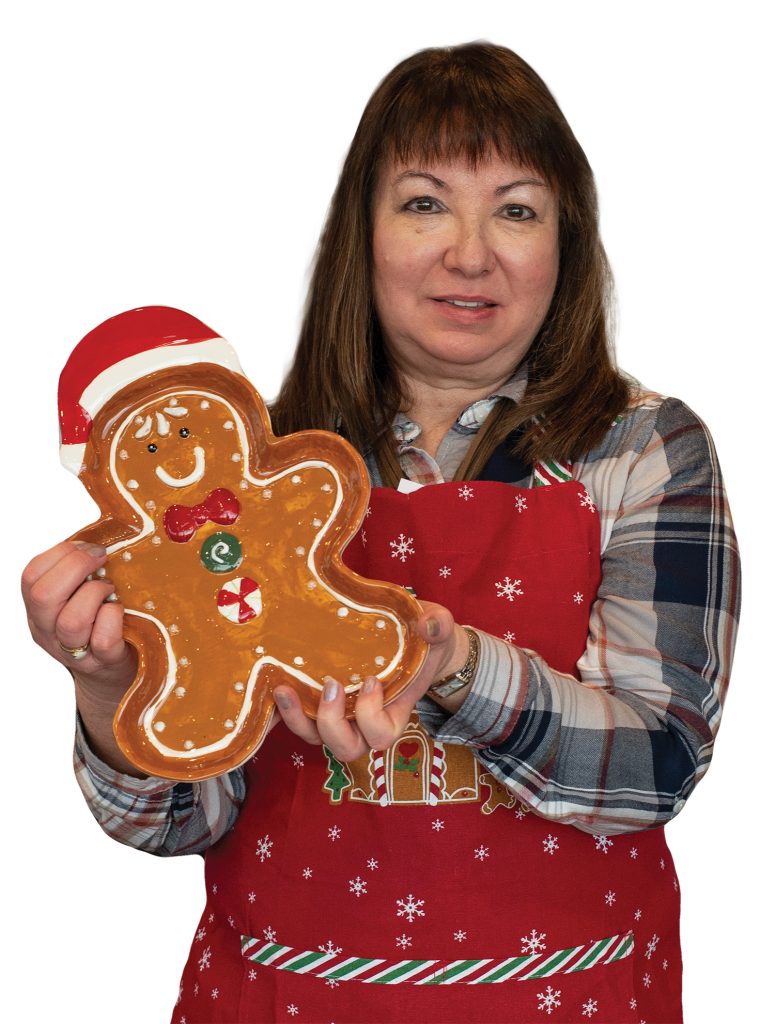 By Emily Schilling
I'm obsessed with gingerbread houses.
I love how, by judiciously purposing gumdrops, candy canes, M&Ms, and royal icing as architectural and landscaping details, a cookie can become so much more than baked dough (albeit delicious baked dough!). Of course, I'm totally intimidated by creating my own gingerbread house (maybe I'll finally try my hand at cookie architecture next year!), but what I can master is creating a whole family of gingerbread people suitable to inhabit the gingerbread home of my imagination.
Gingerbread cookies are some of my favorite holiday treats. I love the sweet and spicy taste of ginger, allspice, cloves, cinnamon and molasses. I love the satisfying crispy crunch. And decorating them with icing, raisins, sprinkles and candy is not only fun, it's actually therapeutic for me. I'm reminded of how I'd create clothes out of wrapping paper for paper dolls or when I'd draw faces on paper chain people cutouts when I was a child. Each cookie becomes a unique individual at decorating time thanks to flourishes of "buttons" and icing bows, curls and cuffs of different colors, and a never-the-same expression.
I invite you to block some time this holiday season to make a batch of gingerbread people, perhaps with your favorite little ones. Every part of the experience is enjoyable, from mixing the ingredients together, to rolling out the dough and cutting out the shapes, to the scent of the freshly baked cookies just out of the oven, to decorating each cookie, one by one … and finally, to the well-earned snack after the kitchen is cleaned up.
To help you "get your gingerbread on," I'm offering an appropriately themed gift to a lucky reader: a gingerbread man platter, apron, spatula and cookie cutter. See below to find out how you could win this prize pack.
I urge you to make sweet memories at home with those you love this Christmas!
EMILY SCHILLING is editor of Indiana Connection