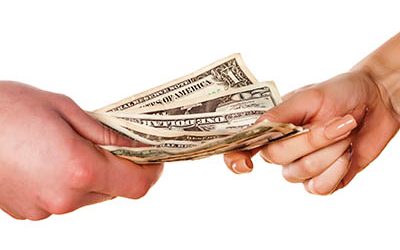 Patronage refunds (also known as capital credits) are retained margins left over at the end of a year at a not-for-profit electric cooperative. Since a cooperative's "shareholders" are also the people the co-op serves, capital credits reflect each member's ownership in the cooperative.
This month, $1.5 million in capital credit refunds was issued to members of Southeastern Indiana REMC for retained margins from 1999 and a portion of 2020. Active members receiving distributions saw a credit on their bill statement this month and inactive members or beneficiaries, with a minimum refund of $5 and a valid address on file, received a check in the mail.
Getting money back is one of the things members love most about the cooperative business model. Did you know that SEIREMC has returned $30,418,955.23 to its member-owners since 1939? Doing so follows one of our seven cooperative principles – members' economic participation.
While capital rotation is required to meet IRS requirements to maintain our 501(c)(12) tax status, it also helps the REMC target its optimum equity range. When cash is available and equity is high, the board of directors approves capital credit refunds to help control the system's equity.  
While you will not get rich from a capital credit refund, we do hope you enjoy the extra cash this month. We also hope you take great pride in the fact that you are a member-owner of this cooperative. Thank you for allowing us to serve you.
For more information about patronage capital, please visit the Patronage Refund page on our website at www.seiremc.com/patronagerefund.