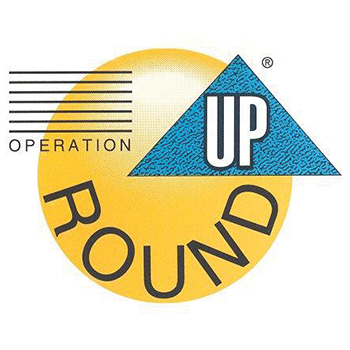 Noble REMC members' contributions through our Operation Round Up grant program continue to make huge improvements and strides in our communities. The latest disbursement awarded $20,900 and impacted 12 local organizations and projects.
The program's mission to give back to the community wouldn't be possible without the generosity of our members. With more than 85% participating in the program, the pennies donated by rounding up your bill each month are making a big impact.
The second quarter grants of the Operation Round Up Trust Fund included:
LaOtto Community Park, Inc., $1,500, playground equipment
Noble Trails, Inc., $2,500, trail improvements
Junior Achievement serving Noble County, $1,500, BizTown for Noble County fifth graders
Central Noble Community School Corporation, $2,500, library books
Helping Hands of Orange Township, $1,500, food
Bear Lake Camp, Inc., $1,800, camp equipment
West Noble Middle and High Schools, $2,500, Charger Reading Program books
VFW Post 4717 Auxiliary, $2,000, building maintenance
Big Brothers Big Sisters of Northeast Indiana, Inc., $1,000, School Buddies programs
City of Kendallville, $1,000, Kid City event
Drug Free Noble County, Inc., $1,000, prevention support programs
Black Pine Animal Sanctuary, $2,100, two-way radios
Are you part of a local nonprofit looking to improve the quality of life in our community? Now's the time to apply for our next round of grant funding!
Organizations are encouraged to fill out and return an application to the Noble REMC office by June 30 to be considered for the next round of Operation Round Up disbursements. Applications can be downloaded from nobleremc.com.