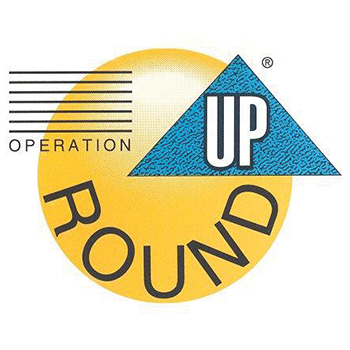 2021 is starting off with a bang for our Operation Round Up grant program.
This year marks more than 700 grants awarded since the inception of the program in 2002, and it also celebrates a recent milestone in participation, with more than 85% of our members choosing to give back. Thank you for your support of our community through this program!
For those who need a refresher, Noble REMC's Operation Round Up program allows members to round up their electric bills each month. This money is then put into a trust fund and given back locally through community grants each quarter.
You may think it's just a bit of extra change, but to the nonprofit organizations who receive these grants, it's so much more.
The first quarter distribution of the Operation Round Up Trust Fund totaled $12,000 and supported six organizations, including:
Central Noble Canstruction, $2,000, canned goods
Junior Achievement of Northern Indiana, $1,500, Economics for Success program
American Red Cross of Northeast Indiana, $2,500, home fire relief
St. Martin's Healthcare, Inc., $2,500, COVID Care Kits
Inspiration Ministries, Inc., $2,500, Recovery Access Camp
Allen County-Fort Wayne Historical Society (History Center), $1,000, school group program for local youth
For local nonprofit organizations who are seeking funding for a project, please fill out and return an application to the Noble REMC office by Thursday, April 1, to be considered for the next round of Operation Round Up disbursements. Applications can be downloaded from the REMC website, nobleremc.com/operation-round-up.