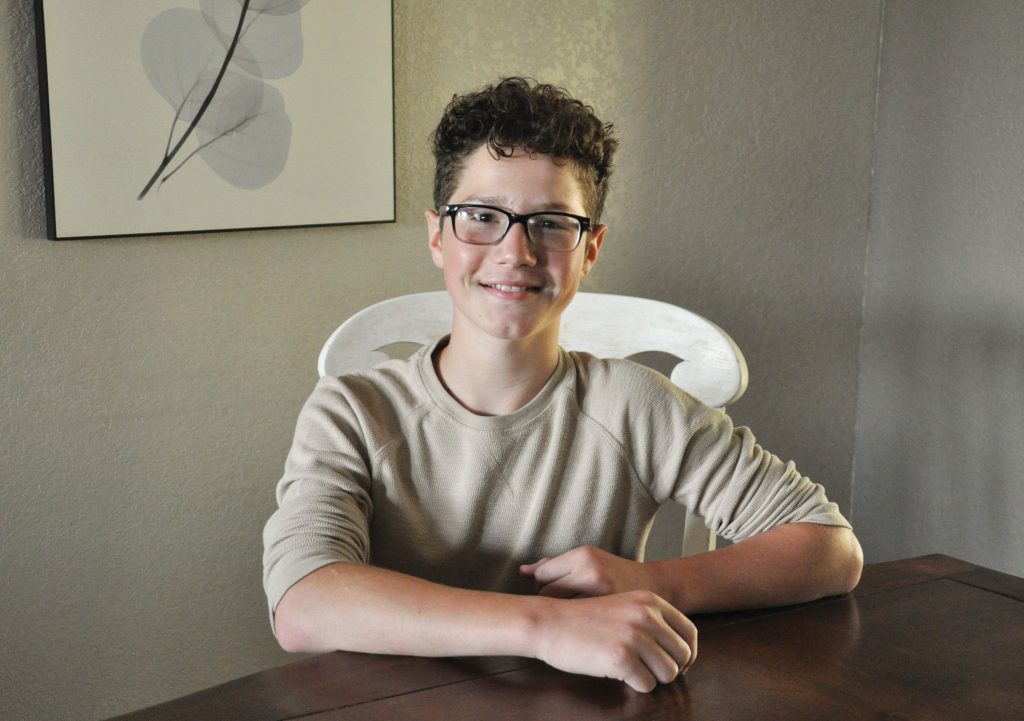 Art runs in his family. As soon as he was able to hold a pencil, 14-year-old Bryan Yoder was sketching.
"My dad is a pretty good artist," said Bryan of his father, Ben. "Ever since I was a little kid, I've drawn all the time."
He's also well-known by his fellow students at Westview Junior High School as an artist.
But soon that range is going to expand, as Bryan was recently named a winner in the Cooperative Calendar of Student Art Contest. He is the first winner to represent LaGrange County REMC in the calendar, which has been available to electric cooperative members throughout the state for more than 20 years.
"I was kind of surprised. There are a lot of people who enter, and I've never won a contest this big," Bryan said. "It's crazy how many people are going to see it. I would never imagine that so many people would see my artwork."
Students from throughout the state are encouraged to apply annually for the contest, and each grade is given a certain month to use as their inspiration.
Because he was in seventh grade, the contest outlined he should create something representing July.
Bryan decided to work with colored pencils and over the next week imagined a "late night at a fair, having fun, watching fireworks going on" to create the image that will now be featured in the 2021 calendar. His winning piece will be unveiled in an upcoming issue of Indiana Connection, alongside the other winners.
Though this isn't the first time Bryan has been recognized for his work, it's definitely on a different scale, his mother, Doreen, said.
"It was kind of surprising. In school, he's won five best of shows, so this isn't totally new, but this is a big one," she said with a proud smile on her face.
It's especially rewarding when he thinks about the fact that he's now a part of LaGrange County REMC history as well, being the first winner from the cooperative.
He said he had once before sent in an art piece for the contest – "first or second grade, I can't remember" – but didn't win a place in the calendar. He said he wasn't sure that he would win this year either, but he thought he should at least give it a try.
And his hard work paid off.
"We're honored to be able to have such a beautiful and patriotic piece of art represent our cooperative and our members in Indiana Connection's annual calendar," Kevin Dreibelbis, LaGrange County REMC communications and marketing manager, said. "Bryan is a great example of the hard work and abilities of our membership, and we're proud to put that on display for the rest of the state."
Calendars with Bryan's artwork will be available for free to members at the cooperative later this year.