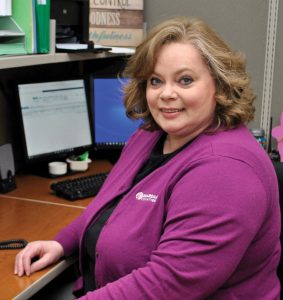 Years of Service: 35
Title: Work Order Clerk
Ronda and her husband, Jeff, have three children: Adam (wife Chalee), Ryan and Sydney. They also have two basset hounds, Bert and Ernie. She enjoys shopping for antiques, landscaping and volunteer work.
She recently retired from the Argos EMS after 15 years of service.
Thank you for your hard work and dedication for the last 35 years!