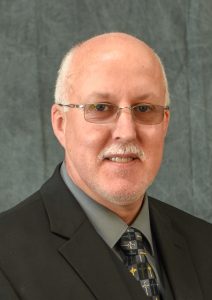 Reminiscing of my childhood, I recall drawing a picture in grade school of a car that I called "The Cool Car." As I remember, it looked a lot like a 1970 Plymouth Superbird. However, it was unique in that it had solar panels on the roof and little wind turbines in the front and back that turned as you drove to give the car a powerful advantage. I cannot say I have seen a solar- or wind-powered vehicle driving around Southeastern Indiana's seven-county area, but I have seen an electric vehicle.
Sales of electric vehicles (EVs) have been growing over the last several years and over 1 million were registered across the country by October 2018. Fleet owners such as UPS and FedEx are starting to convert a portion of their fleet to EVs, and Amazon recently ordered 100,000 all-electric delivery vans. Fleets making the switch to EVs have cited benefits in lowering operating and maintenance costs, not to mention reduced emissions.
The Indiana Department of Environmental Management requested information for the Volkswagen Consent Decree Environmental Mitigation Trust to solicit input on the development of Indiana's EV charging infrastructure needs. A letter of comments was sent Jan. 2 through a consorted effort by the "Indiana Utility Group." Hopefully, later this year ,Indiana will distribute a portion of the funds held by the Trust to help with the development of a superior infrastructure plan.
As Southeastern Indiana REMC looks toward the future, we will be rolling out a pilot program over the next several months that will include up to five level-2 charging units for qualifying members who request to participate in the program. The pilot program is still in its infant stage, but we anticipate that it will help educate all of us about the most beneficial times to charge, how much energy it truly takes to charge an EV, and the infrastructure needed.
According to the research data, most EVs have a driving range of approximately 100 miles on a charge. Depending on the make and model, some EVs can travel over 300 miles. The average retail price of an EV is also becoming more affordable, with prices ranging from $30,000 to over $100,000.
One of our seven cooperative principles is "education, training, and information." By working together to understand and share data about how EVs affect our electric system, we hope to offer optional off-peak rates.
If you have internet access, you can simply type in "electric vehicle" and research the many types and sizes of vehicles. The vehicles you find may not compare to "The Cool Car" I drew 40 years ago, but you might find an EV that fits your needs.
Welcome to 2020. Can you see the future?