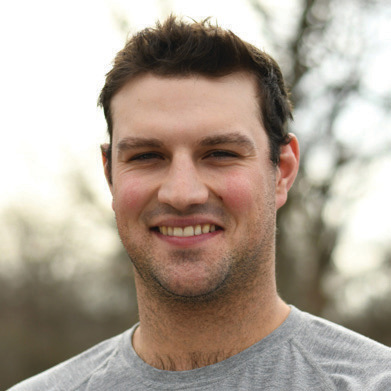 It was the cooperative difference that attracted two of Noble REMC's newest employees, and it seems they're doing all they can to make a difference in their respective positions.
Journeyman Lineman TYLER RHOADES and Right-of-Way Crew Member COLE KNOX each started their tenure at Noble REMC in March. Both quickly found their place within the organization and out on our lines.
Rhoades, a Michigan native, had worked at local municipal and investor-owned utilities before making the transition to the co-op world after hearing others speak of the benefits.
"I've worked with people in the past that worked for the REMC, and they loved it," Rhoades said. "That always stuck in the back of my head."
He had originally planned a different journey for his life — initially studying criminal justice — but after working with electricians during a summer job in high school, he couldn't quite shake the thought of doing something in the electric industry.
"I love being outside. It has its ups and downs, especially when it's hot or cold, but I like the autonomy and freedom of being out there with the guys," Rhoades said. "It's a big puzzle. Every job is completely different, and everyone has a different way to do something."
When he's not at work, Rhoades stays busy spending time with his partner, Kasidy, and three children, who are all under four years old. He also enjoys hunting and fishing, just like "every other yeehaw out there," he said with a laugh.
A native of Albion, Knox found himself back home after previously living in North Carolina, while he served in the U.S. Marine Corps — which is where he found his love of working outdoors doing more manual labor.
He said he had always heard that Noble REMC was a great place to work, and the opportunity to be outdoors on our right-of-way crew, helping to maintain our lines, was too much to pass up.
"I love being outdoors, so I was excited to be able to work outdoors every day," Knox said. And so far, it seems to be a perfect fit. "I have enjoyed being able to go to different parts of our service area that I hadn't been to before."
Similar to Rhoades, when Knox isn't working, he's spending as much time with his family as he can. He and his wife, Chloe, and one-year-old twin boys, love hunting, fishing and riding horses.
"Pretty much anything that gets us outdoors is what we'll be doing."
We welcome Tyler and Cole to the co-op team!