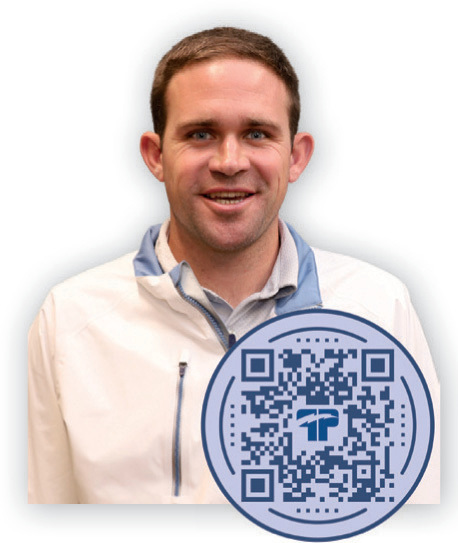 NICK ELTZROTH, ENGINEERING MANAGER
Nick studied electrical engineering at Ohio Northern and earned his MBA from Ball State University. He and his wife, Claire, reside in the New Haven/Fort Wayne area. The couple have been married for five years and have a 10-month-old son, August (Augie), and a mini labradoodle named Kona.
WHY DID YOU WANT TO WORK AT PPEC?
I've always worked in the electric co-op world, working for Midwest Energy & Communications (MEC) in Cassopolis, Michigan, before PPEC and Holmes-Wayne Electric Cooperative before that when I graduated from college. I love everything electric cooperatives are about and hope to stay within the co-op world for my entire career. Paulding Putnam EC has always been on the radar for my wife, Claire, and I because we both grew up near PPEC's service territory. My wife grew up in Mercer County to the south (Midwest Electric Co-op lines), and I was born in Fort Wayne. Once we had our first kid, we wanted to make sure we moved back toward family to be close to them as our son (and hopefully future kids) grows up.
WHAT ARE SOME OF YOUR HOBBIES AND INTERESTS OUTSIDE OF WORK?
I am a big golfer when not working. My wife and I like to travel. We also run a lot of races (5k, 10k and half marathons.) Both my wife and I participated in college athletics, so we are pretty active people.
ANYTHING ELSE YOU WOULD LIKE TO SHARE?
Every day is a chance to learn something new. Whether it is something at home or at work, we should all strive to learn something new every day. It could be from the little thing at home to the biggest thing at a job. It keeps the mind going (and learning), which keeps the body young.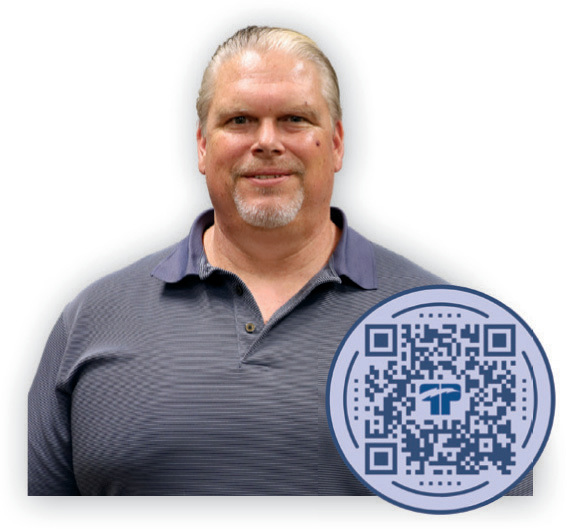 MARK STEELE, SAFETY AND COMPLIANCE MANAGER
Mark and his fiancé, Tiffany, and her 19-year-old daughter reside in West Unity, Ohio. Between the two of them, the couple have four kids and five grandchildren, with one "still cooking." They also have four dogs, two bearded dragons, a leopard-tailed gecko, a crested gecko, a regular gecko, two turtles and two axolotls.
WHY DID YOU WANT TO WORK AT PPEC?
I wanted to work for PPEC because of the seven cooperative principles; yes, I'm serious.
CAN YOU TELL US ABOUT YOUR FORMER WORK HISTORY AND ANY RELATED EXPERIENCE?
I have about 15 years of experience in natural gas, pipeline, water and sewer utilities, and over 16 years of safety and compliance experience in utilities and other industries — including time with Indiana OSHA. I was also pretty good at landscaping and was on an episode of the "Ground Breakers" TV show that featured one of the jobs I was managing.
WHAT ARE SOME OF YOUR HOBBIES AND INTERESTS OUTSIDE OF WORK?
I like to be out in nature. My family and I are planning on getting kayaks in the spring so we can hop on some of the rivers around here. I can usually be found at home working out, working on the yard or just sitting by the river, zoning out.
A FAVORITE QUOTE OR MOTTO THAT INSPIRES YOU OR YOU LIKE TO LIVE BY?
"Do, or do not. There is no 'try.'" -Yoda