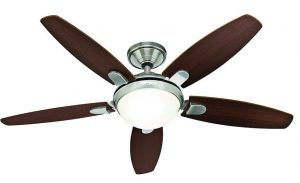 Set thermostats to 78 degrees Fahrenheit in summer.
Install a programmable thermostat to save even more.
Run ceiling paddle fans on medium, blowing down in summer.
Turn off ceiling fans when leaving the room. Fans cool people, not rooms.
When installing new air filters, make sure they are facing in the correct direction (look for an arrow on side of filter).
When heating or cooling, keep windows locked.
Insulate electric wall outlets and wall switches with foam pads.
Caulk along baseboards with a clear sealant.
Caulk around plumbing penetrations that come through walls beneath bathroom and kitchen sinks.
Caulk electrical wire penetrations at the top of the interior walls in the attic.
Close shades and drapes to keep heat out during the summer.
Ensure the attic access door closes tightly and is insulated.
Make sure insulation in your attic does not block soffit vents.
Do not close off unused rooms that are conditioned by forced-air systems.
Check to be sure return air grilles are not blocked by furniture or bookcases.
Do not use roof-top power ventilators for attic exhaust as they may draw conditioned air from your home.
Have your HVAC system serviced once per year by a NATE-certified technician.
Monitor your home's relative humidity in the summer. If it consistently stays in the 60 percent range or higher, ask your HVAC technician about lowering your central air conditioning unit's indoor fan speed.
Ensure window A/C units are weather-stripped. 
Remove and clean window A/C filter monthly.