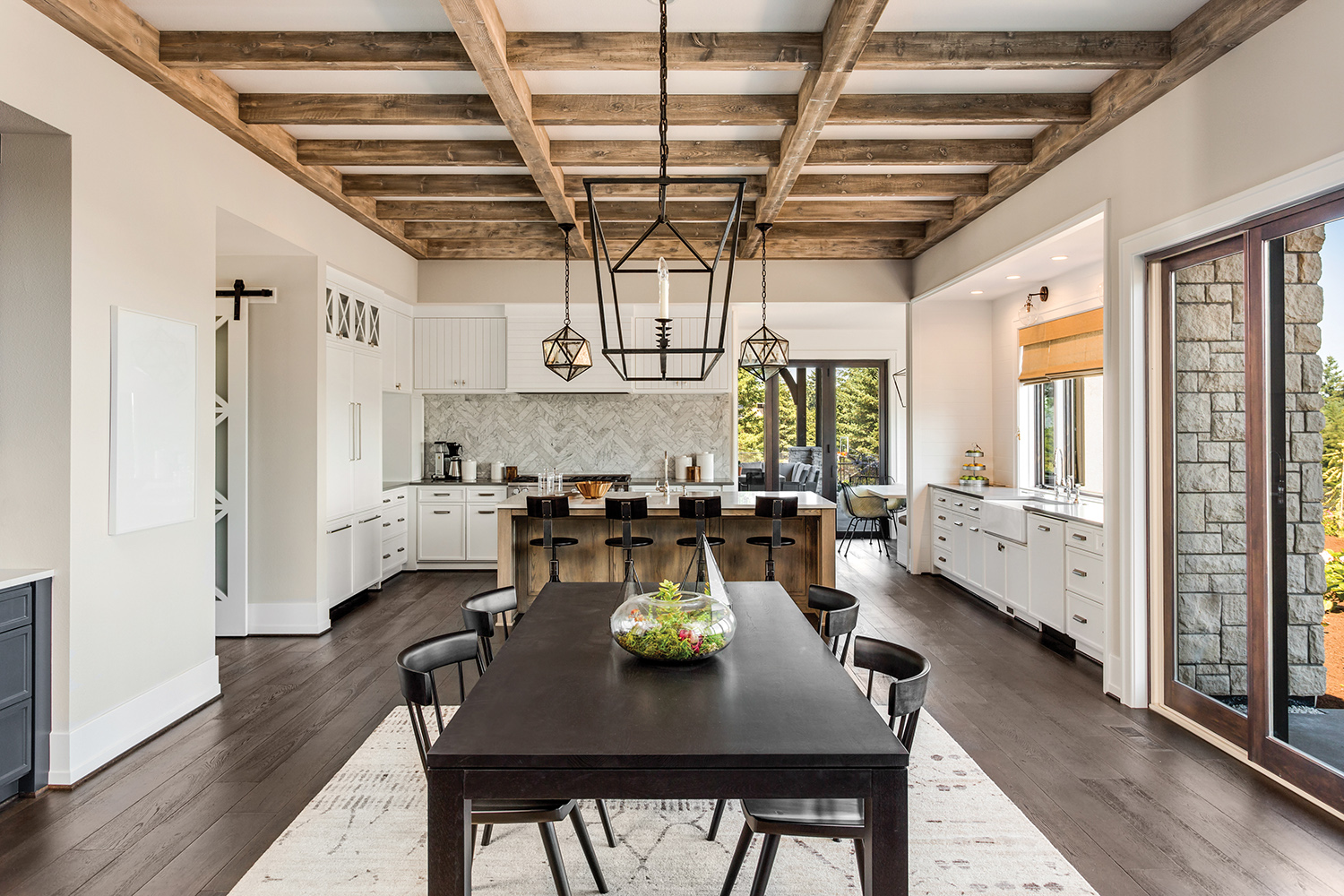 By Jason Bolinger
Mainstream use of incandescent lightbulbs is dwindling, and for good reason. While many people still favor them (and are buying up what's left), incandescents waste energy by giving off more heat than light, are inefficient, and have short lifespans. Long-life LED bulbs have power- and money-saving qualities that make them a desirable choice. The upfront cost of LEDs can be a turn off, but replacing them less often while gaining energy savings over time just makes good sense. And, the technology behind them only continues to improve.
If you're replacing entire fixtures, try new retrofitted light replacement kits with LED lights built right in. It can be a very simple fix if you're updating a slew of recessed can lights, for instance. If you're considering a home lighting overhaul, take a look at modern or updated vintage designs available now with LEDs.
Make a big statement
One design trend is to eliminate multiple lights in a room in favor of one oversized light fixture as a statement piece that creates a "wow" factor. People who enjoy a minimalist look in décor may choose a very substantial light fixture as a room's focal point and conversation piece.
Shapes, colors, and textures
Chandeliers and pendants are trending toward geometric shapes, such as circles, rounded triangles, or hard-angled squares, sometimes with multiples intertwined. Abstract shapes and clean lines in chandeliers and sconces are popular with folks who dislike elaborate designs.
The color palette for fixtures is expanding, and one finish that's trending this year is gold. Expect to see beautiful soft gold (not brass) finishes, with long-standing favorites like brushed nickel, bronze, and black holding strong.
The exciting thing about home lighting options today can't be pinned down to one aspect like technology, cool new design choices, or efficiency. It's really a combination of all these things. Gone are the days of just throwing a few lamps around your space and regularly replacing short-life bulbs in builder's grade fixtures that came with the house. Lighting possibilities are endless, and the future of lighting has never been brighter.
Visit your local Do it Best store or doitbest.com for thousands of the best home improvement products.
JASON BOLINGER is the owner of Garrett Hardware in Garrett and is a member-owner of Do it Best Corp., a Fort Wayne-based cooperative of thousands of hardware stores, home centers and lumberyards throughout the US and around the world.
This article is for informational purposes only. Indiana Connection and Do it Best Corp. assume no liability for the accuracy or completeness of the information contained herein, or for injuries, property damage, or the outcome of any project.