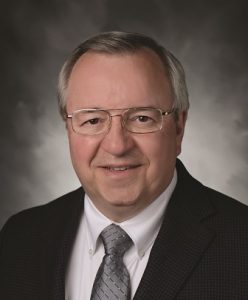 In July 2019 I wrote to you about how much fun we had at our first annual Charity Fish Fry, where we raised $4,000 for the American Cancer Society. Later in the magazine we advertised chances to win free tickets to Louisville Bats games and promoted our bucket truck rides at the Clark County 4-H Fair. Now it's July 2020. Our Fish Fry has been rescheduled for the fall, the Bats haven't played a game yet, and the 4-H Fair will be done virtually.
But even with all of those changes, I want to reassure you that some things haven't changed. First and foremost, our commitment to our members' and employees' health and safety is still our highest priority. It always has been, and always will be.
Assisting our most vulnerable members is part of who we are as a co-op, and it's never been more important than now. To that end, your board of directors has approved a new program allowing you to "Lend a Hand" to others in your community who are struggling to pay their electric bill. If you would like to help, visit our website and let us know. Whether you want to make a one-time donation, or donate a little bit every month, you can give those in need a little extra help. On top of that, REMC will donate up to $10,000 this year by matching what you give, so each donation can go even further and help more people! Full details are available at theremc.com/lend-a-hand.
Hopefully this time next year we will again be talking about fairs and festivals. But no matter what, we will get through this together. That's the co-op way.