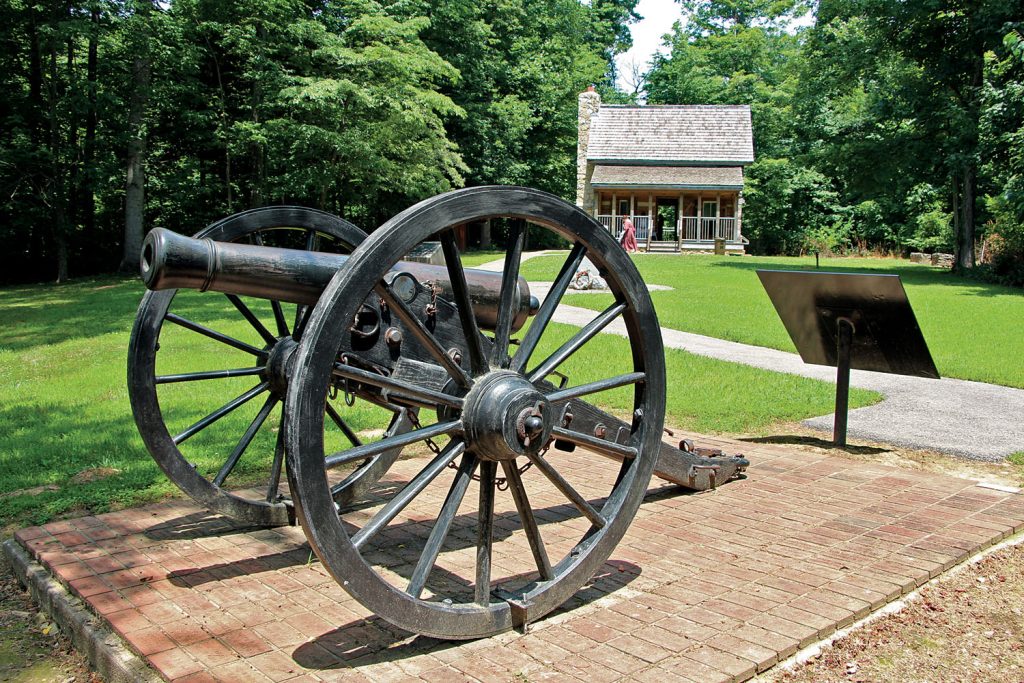 The day before our nation's "four score and seventh birthday," the momentous question whether the United States would survive intact to celebrate any future birthdays hinged on the outcome of the Civil War battle fought at Gettysburg, Pennsylvania.
This month marks the 160th anniversary of that battle.
Fought July 1-3, 1863, Gettysburg is perhaps the most studied and arguably the most crucial battle of the Civil War. It was the first of only two battles fought north of the Mason-Dixon Line. The other, a minor battle, occurred just a week later. It was the Battle of Corydon, the only battle of the war fought in Indiana.
The Battle of Corydon Memorial Park commemorates the July 9, 1863, event. The park, just south of historic downtown Corydon, preserves a portion of the battlefield. It is part of the Harrison County Parks Department, is home to the Corydon Civil War Museum and is on the National Register of Historic Places.
On Saturday, July 8, the park will host a living history day to commemorate the battle. Reenactors in Civil War period costumes will be on hand. There will be demonstrations of Civil War weaponry, along with period music and food to fill the air with the sights, sounds and smells of history. The event, from 10 a.m. to 5 p.m., is free.
This year's plans for a full-scale reenactment of the battle were put on hold because of timing and ongoing construction at the reenactment site, organizers said at the end of May. The reenactment, however, is expected to return for a large two-day event and encampment in 2024.
The battle
On July 7, 1863, Confederate Brig. Gen. John Hunt Morgan and his cavalry unit, with some artillery, commandeered two steamboats at Brandenburg, Kentucky. Against orders, he crossed the Ohio River the next day. He planned to gather supplies and horses for Confederate troops, loot, plunder, destroy infrastructure, terrorize the Hoosier locals and act as a diversionary nuisance to the North. As the Confederate raiding force of some 2,200 men made their way north through Harrison County, a small defensive unit of mostly local residents and members of the Indiana Legion of about 400 men mustered just south of the former state capital.
In the battle that ensued, the heavily outnumbered legion was routed, and Corydon surrendered. For the Confederates, 11 troops were killed and 40 were wounded. For the Hoosier defenders, four were killed, 10 were injured and 355 were captured. Without further hesitation, Morgan continued his looting raid north to Salem and then northeast toward Vernon and Dupont.
The Confederates then crossed into Ohio and continued plundering. This raid, though deemed irrelevant by historians, was the longest cavalry raid of the Civil War, covering more than 1,000 miles beginning near Sparta, Tennessee, and ending with Morgan's surrender near New Lisbon, Ohio, July 26, 1863.