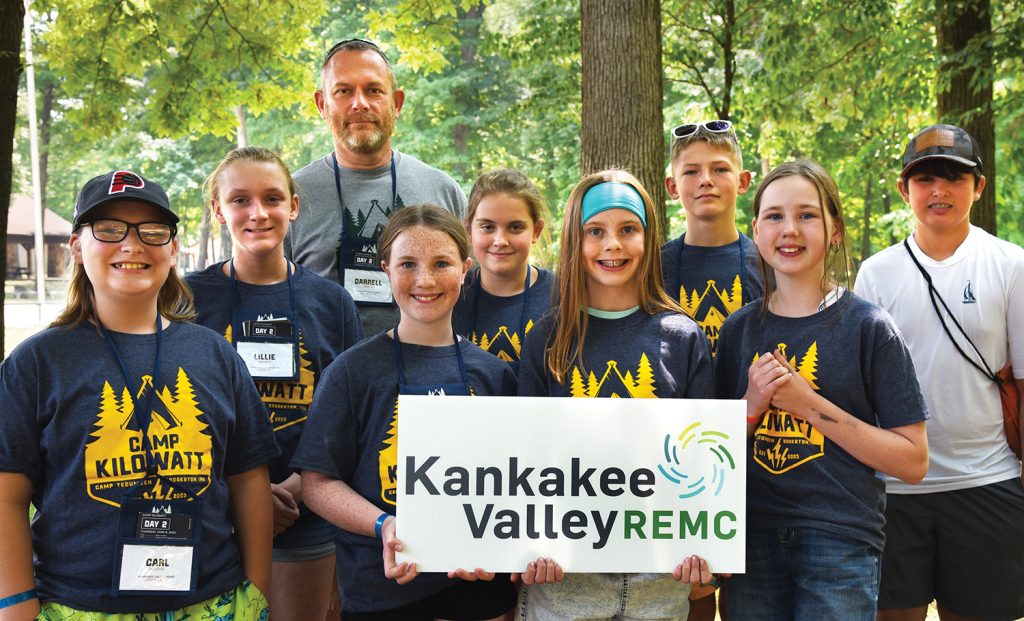 A summer isn't complete without attending summer camp. Kankakee Valley REMC was pleased to again sponsor local sixth grade students to attend Camp Kilowatt at Camp Tecumseh. Camp Kilowatt allows students to learn about electric cooperatives and electricity, participate in fun activities and make new friends.
This year, KV REMC was excited to send Carl Horne and Lillie Marks, South Central Elementary School; Ellaina Trytko and Lacey Hahn, home school; Natali Earle and Josie Lambert, Kouts Elementary School; Bronson Payne, Morgan Township Elementary; and Sawyer Craig, North Judson/San Pierre Elementary School.
This four-day and three-night camp included tons of fun outdoor activities like swimming, canoeing, zip lining, archery, horseback riding, a sky trail, field games and campfires.
Details on next year's Camp Kilowatt experience will be announced in January 2024.