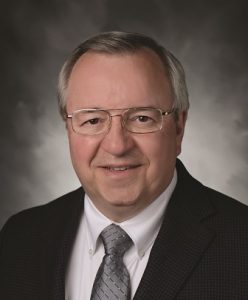 June has always been the kick-off to summer. Families begin traveling to fun vacation spots, or taking off on road trips to see the beauty that our country offers. Students everywhere celebrate the end of the school year, and seniors join with family and friends at commencement ceremonies and graduation parties.
But of course, 2020 is a very different year. For most there won't be a family vacation, and our students were not able to celebrate their accomplishments in person, as so many of their friends and relatives did in years past.
This month I would like to recognize our students' hard work and dedication in the midst of an unprecedented crisis. As we have for many years, Clark County REMC awarded 20 students $1,000 scholarships, each of whom is attending IUS, Ivy Tech, or Purdue Polytechnic in the fall. Students from Charlestown, Scottsburg, Silver Creek, New Albany, Henryville, Borden, Providence, and Stephens Academy applied and were chosen for both their academic success and their commitment to local community development. Look for their names and pictures on page 6.
At REMC, we know that overcoming challenges is the key to success, whether we're restoring power during an ice storm or developing ways to work safely in dangerous situations. But now there's a new group in our community who knows first-hand the importance of overcoming challenges: the class of 2020. We are proud of you, and can't wait to see how you overcome adversity to help our communities and businesses thrive.