Home to one of Indiana's largest natural lakes, Starke County is named after John Stark, a general in the Revolutionary War. An "e" was added to the county's name after its founding. Historians believe this was because a scribe — or Stark himself in his signature — wrote the word "Stark" with a flourish at the end that made it resemble "Starke."
---

SWEET TREATS
Fingerhut Bakery is a family-owned business originating in Bohemia — a region that now comprises a portion of the Czech Republic — where Frantisek Fingerhut first opened his small bakery in the 1700s. Descendants of Fingerhut emigrated to Chicago in 1895, and when sixth-generation baker Joseph Fingerhut moved from Chicago to North Judson in 1946 to pursue farming, he also bought the local bakery that had gone out of business due to rationing during World War II. Today, brothers Doug and Greg Fingerhut carry on their family's tradition and bake donuts, coffee cakes and more at Fingerhut Bakery's two locations in North Judson and Knox.
---

DINNER AND A SHOW
The Melody Drive-In Theatre premiered in Knox in 1949 as a single-screen theater surrounded by picturesque farmland. Now, it's one of the few operating drive-ins left in Indiana. From April into September, locals and vacationers at nearby Bass Lake can enjoy viewing movies ranging from family-friendly flicks to horror films and snack on hot dogs, delicious breadsticks and popcorn from the theater's concession stand.
---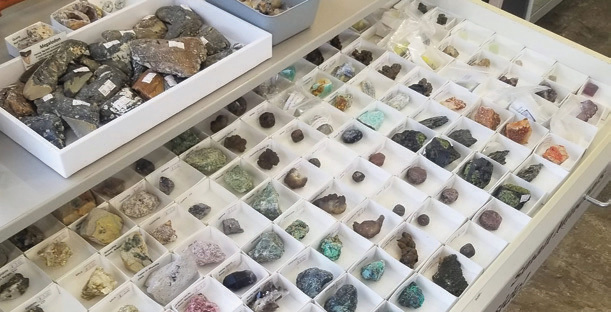 NATURAL BEAUTY
Geodes & Gemstones is a store in Knox that sells little pieces of history collected from across the world, such as quartz crystals from Indonesia and dinosaur fossils from Utah. The store's owners, Dennis and Holly Kraftor, also travel to schools, 4-H programs and libraries across northern Indiana to teach hands-on classes about rocks, minerals and fossils.
---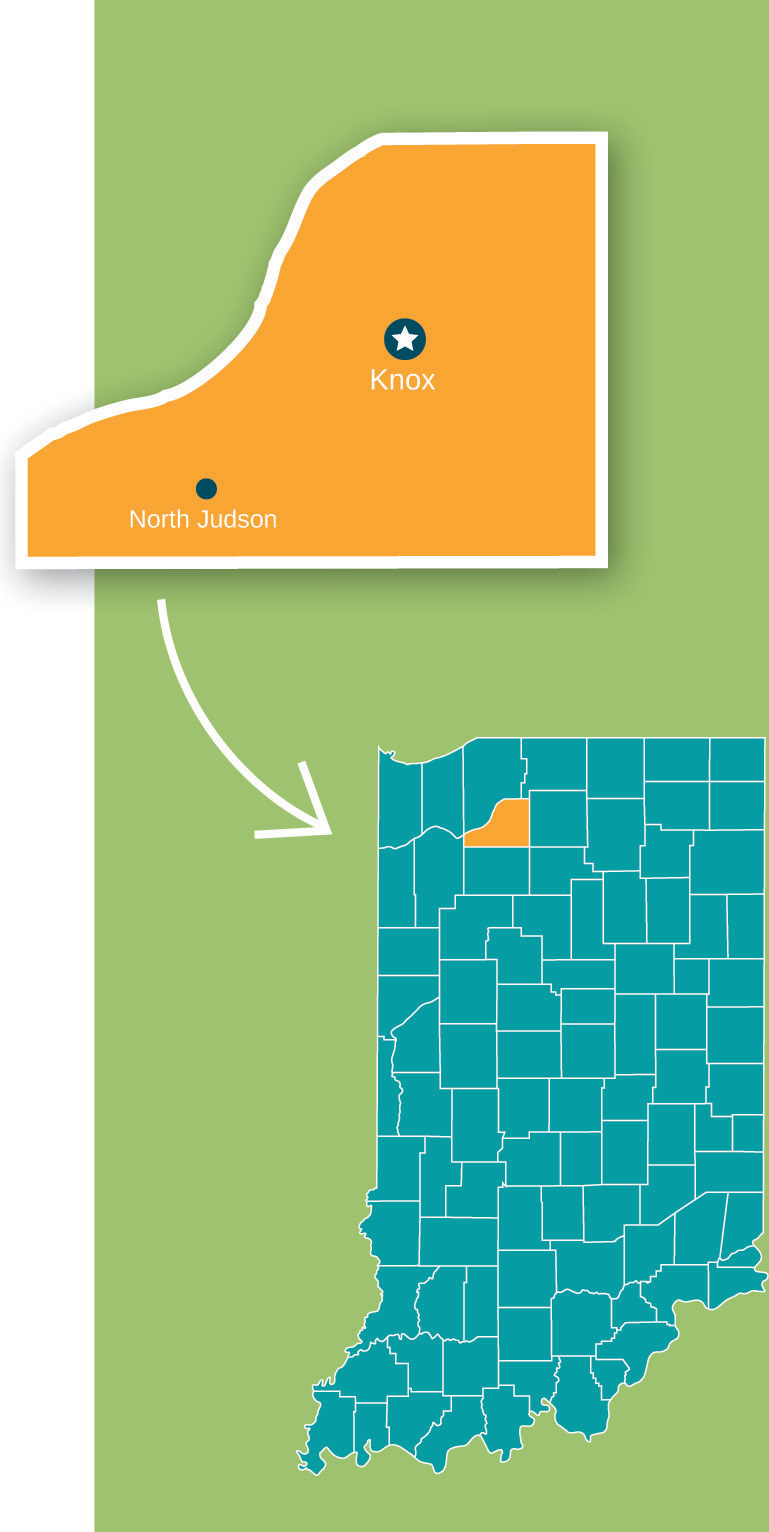 COUNTY FACTS
FOUNDED: 1850
NAMED FOR: General John Stark
POPULATION: 23,371
COUNTY SEAT: Knox
INDIANA COUNTY NUMBER: 75