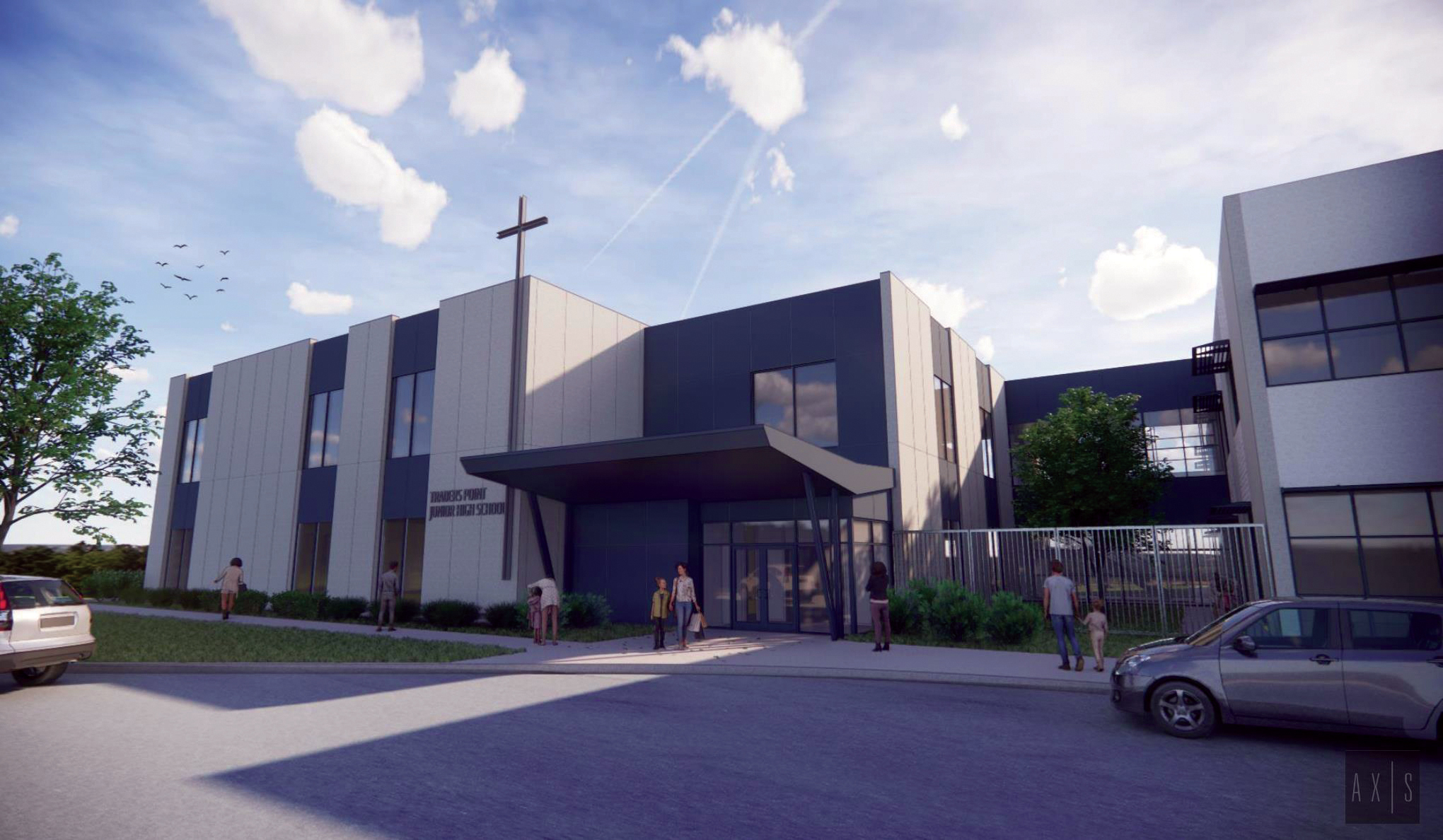 Traders Point Christian Schools (TPCS) has broken ground on a new middle school facility. Renovations will be done on the east side of the high school facility. The 14,000 square foot facility will house classrooms on the first floor. The second floor will be left open for multipurpose use.
"Students need open space for things like building robotics for competition or utilizing flight simulators in our new aviation program through our Lift Academy partnership," Head of Schools Paul Williams said.
Of the $1.5 million cost, TPCS has already raised $993 thousand for the project.
"Our goal is to once again construct without acquiring debt," Chief Advancement Officer Ryan Gallagher said. "God has greatly blessed TPCS with partners and donors who generously provided funds (in the past) for our new high school building, including the second floor buildout, our beautiful football/soccer stadium with the turf field, and the brand new strength and conditioning Reed Athletic Center. And He continues to provide for our new junior high project, as well."  
---
It's all about the lights
Western Boone Community School, Zionsville Community Schools and Trader's Point Christian Schools are in Boone REMC territory. The PowerMoves rebate program provides incentives for the schools to become more energy efficient. While lighting is the most common rebate, variable frequency drives on motors and electric heating and air conditioning rebates have also been given. Over the last five years, Boone REMC has administered $100,000 in PowerMoves rebates to the schools.