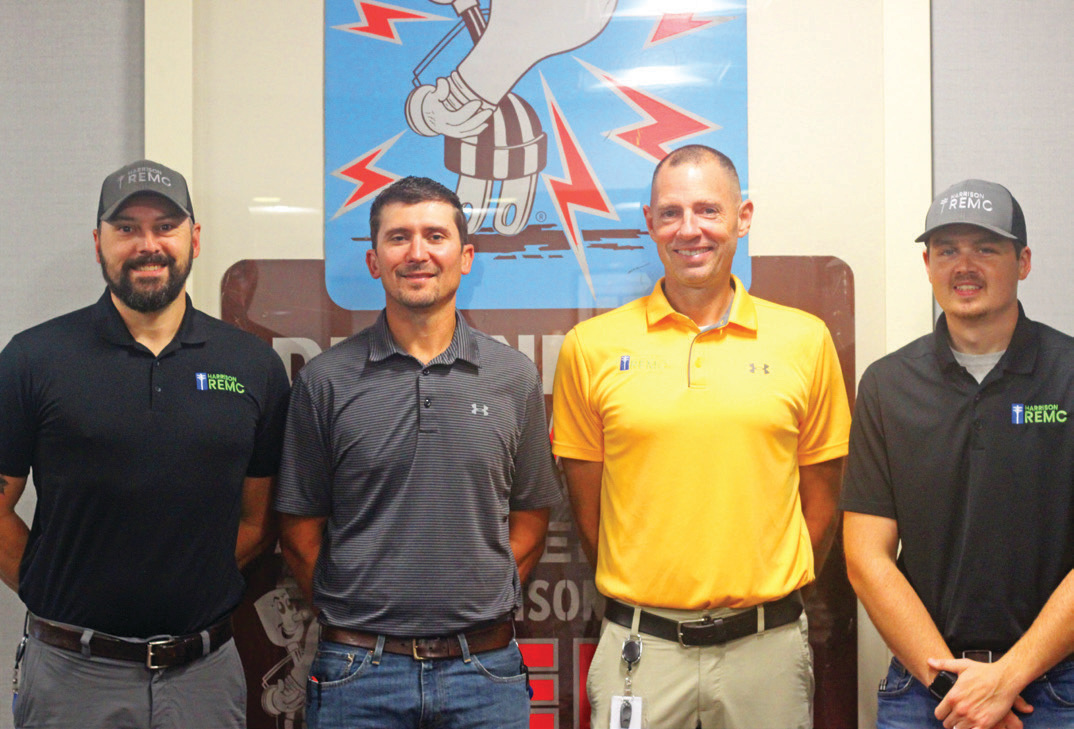 By Cathy Racicot
As part of the cooperative's operations and engineering team, the staking engineer is involved with designing, staking, inspecting and providing cost estimates for new electric services and system improvements. These employees play a vital role in contributing to Harrison REMC's mission to provide reliable, safe and affordable energy to all co-op members.
Harrison REMC's staking engineers have a variety of roles that usually begin after a member has applied for service on a new build. They will review the service order request, operational inspection reports, pole line upgrade requests and make a field inspection to the site. Only then can the engineer design the requested service or pole replacement to the best benefit of the member, followed by preparing the staking and material sheets for the work orders to be completed.
Staking engineers are also responsible for providing a cost estimate to members for the proposed service. Because some jobs may need an easement from neighbors to complete the work, members should have this done as soon as possible so there are no delays on the project. After all this is done, the job then moves on to the line department for construction to begin.
The cooperative has a dedicated team consisting of Lead Staking Engineer Jason Flock, along with staking engineers Cody Hussung, Anthony Walker and Josh Walter. Flock works mainly with commercial members, while Walker, Hussung and Walter divide their time with residential members.
"I enjoy working alongside members and assisting them, and I also have the best of both worlds, working in the office and out in the field," Walter said.
"Multitasking and meeting project deadlines is hugely important, and this position requires excellent time management and communication skills since we have several projects going on at one time," said Flock.
Their focus on the membership and infrastructure is crucial in maintaining a reliable system while meeting the needs of the members.
CATHY RACICOT is communications manager at Harrison REMC