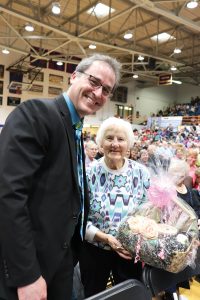 The REMC will honor those attending the Annual Meeting who are 75 years of age or older. A special recognition table will be available to register all of our members that fit into this senior category. This gives us an opportunity to say thank you for coming.
We'll have a coupon available to these special guests for a FREE KFC meal. The oldest lady and gentleman present will also be honored during the business session of the meeting.
Members who are 75 years and older, look for the registration table next to the cafeteria to receive a FREE KFC meal ticket.