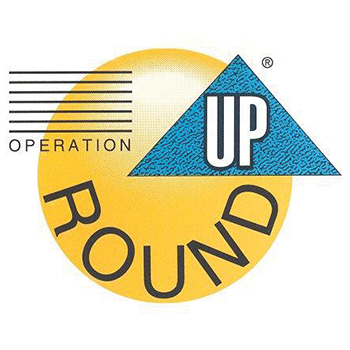 It's spare change that makes a big difference. Thanks to our Operation Round Up participants for allowing their bills to be rounded up each month to the nearest dollar. Since the beginning of the program in January 2002, over $655,000 has been given back to our community because of your generosity.
The following organizations received Operation Round Up funds:
LaGrange Baseball League — $1,500 for the purchase of new tools needed to maintain the league's three fields at Spreuer Park Complex.
Elijah Haven Crisis Intervention Center — $1,700 for a speaker and printed materials to teach the teen dating violence curriculum "Safe Dates" in health classes. Approximately 260 students across Prairie Heights, Lakeland and Westview schools will be reached.
Junior Achievement serving LaGrange County — $2,000 to support approximately 250 fifth grade LaGrange County students to attend JA Biztown. JA Biztown uses hands-on, experiential learning to teach students lessons about the economy, entrepreneurship, work readiness and financial literacy.
Stroh Volunteer Fire Department — $2,000 for a new thermal imaging camera. The camera helps firefighters pick up heat signatures of victims in smoky conditions. It can also be used in any weather conditions, day or night, inside or outside.
Local, nonprofit organizations seeking funding for a project, please complete and return an application to the LaGrange County REMC office by Monday, July 3, to be considered for the next round of Operation Round Up disbursements. Applications can be downloaded from the REMC website, lagrangeremc.com.