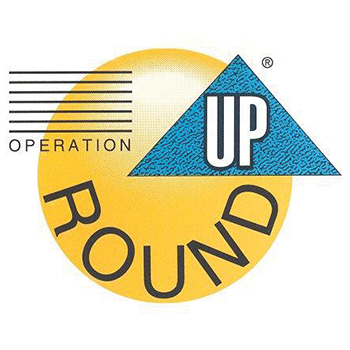 Operation Round Up is a program that allows Steuben County REMC members to automatically round up their monthly bills to the next dollar. The maximum a member would donate is $11.88/year, but an average donation is $6. The change is pooled together into a fund that is overseen by a group of members and two Steuben County REMC employees with a passion for our local community.
The Operation Round Up program has donated over $600,000 to more than 520 projects in our local community in the 16 years since this program was started. The organizations that have been granted funds are non-for-profit that help with economic development or improve the quality of life of our membership.
Local non-for-profit organizations can apply for funds. To see more information go to www.remcsteuben.com/ORU. If you would like to opt-in to the program, call our office at 260-665-3563.
We would like to thank the Operation Round Up volunteer board — Gus Reed (president), Deb Delancey (vice president), Lori Kain and Craig Ralston — for their time and commitment to bettering our community.
More than $30,000 donated in 2021
• American Red Cross for home fire relief in Steuben County
• Big Brothers Big Sisters for youth mentoring program in Steuben County
• Community Harvest Food Bank of NE Indiana for Steuben County Farm Wagon Mobile Pantry program
• Fremon Youth and Community Outreach Center for voucher program and assistance to families in need
• Hoosiers Feeding the Hungry for "Meat" the Need
• Junior Achievement of Northern Indiana for JA elementary programming in 2020-2021
• Lake Missionary Food Pantry
• McMillen Health for preventative health education for Steuben County youth
• Mt. Zion United Methodist Church for Luke 3:11 Coat Bank
• Salem Center Volunteer Fire Department for AmbuMan Advanced ALS Manikin
• The Vine Early Learning Center for outdoor learning environment