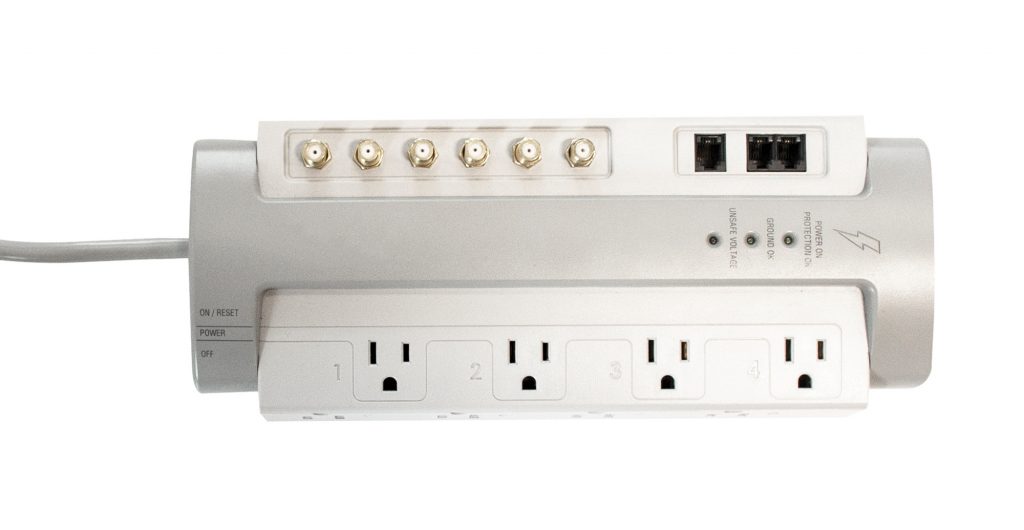 Chances are good that you have an electronic item or two in your house that you didn't have before the holidays. Are you doing all you can to protect that expensive equipment from damage during a power surge?
A power surge in a home full of large home appliances and electronics isn't unusual. According to the National Electrical Manufacturers Association, any device with an on-off switch can cause a surge.
That impressive new entertainment system or the TV set that takes up a whole wall in your family room won't be easy to replace if something goes wrong. Your best bet is to protect that equipment by connecting it to surge protection.
You can buy individual surge protectors for each piece of equipment, or you can invest in a whole-house surge protector. 
The devices typically come with warranties that cover up to $50,000 worth of damage if one of your appliances or electronic devices fails because of a surge.
Whole-house surge protective devices (SPDs) are typically wired to the electric service box and are located nearby to protect all the appliances and electrical systems in a home. They are typically a $200 to $500 add-on.
The price of a whole-house unit often is less than the costs of replacing your huge TV screen or your computer equipment.