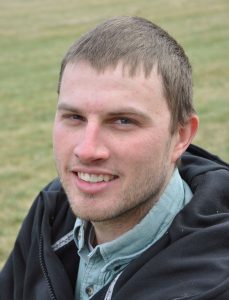 This year brought a new position to Noble REMC — utility laborer.
Needing someone who was able to work between the different facets of our operations department — line work and right-of-way clearing —Brendan Michael fit the bill.
Brendan comes to the REMC after two and a half years with Duke Energy, where he learned the trade, but he saw that there may be more to learn at an electric cooperative.
"I wanted to work at a smaller company that is more focused on the members," Brendan said. "I want to go to work and be proud of the services we provide."
Brendan began his position in January and, since then, has enjoyed getting to know his fellow employees and learning how different utilities operate.
Noble REMC welcomes Brendan and his wife, Katelyn, to the cooperative family!