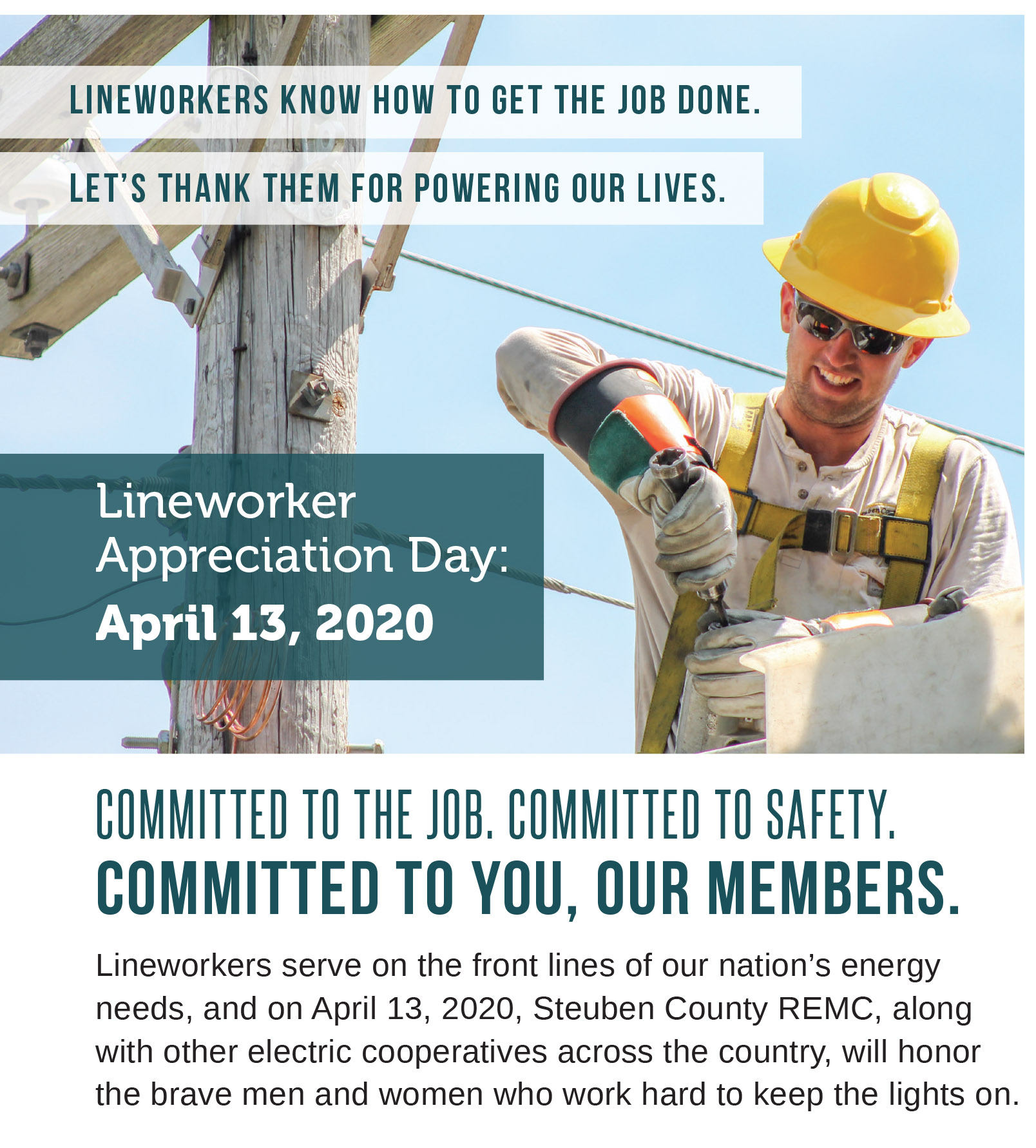 ---
Becoming a lineworker
It takes years of training to become a journeyman lineman. Many start out as a groundman. As the name implies, a groundman does not work in the air, but works on the ground assisting lineworkers by digging holes, lifting poles and raising equipment to linemen.
The Rural Electric Apprenticeship Program (REAP) is a four-year program that professionally trains apprentice linemen. Graduates complete 576 hours of classroom-related studies and 8,000 hours of on-the-job training. Apprentices also complete four additional classes through Ivy Tech Community College. Upon completion of the program, the lineman has earned an Associate of Applied Science degree and a journeyman lineman certificate.
Journeyman lineman is the highest position in a lineman's progression. This worker is expected to know all aspects of installing, repairing and maintaining electrical lines and auxiliary equipment. A journeyman lineman can be promoted to supervise an entire crew as a lead lineman.