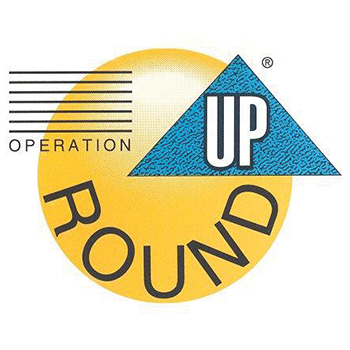 We know how generous our members are in giving back to the community we serve and belong to. Now everyone else will too.
Twelve organizations will be receiving grants through the most recent disbursement of Noble REMC's Operation Round Up Trust Fund, which is made possible by the more than 80% of our members who allow us to round up their bills every month. This monthly donation averages about $6 a year.
Those pennies per month are placed in a charitable trust, overseen by its own volunteer board of directors. This money is then awarded to nonprofit, community-based organizations in Noble, DeKalb and adjoining counties and benefits the communities the members and cooperative belong to.
Organizations awarded funding from the April distribution of the Noble REMC Operation Round Up Trust, totaling more than $11,500, include:
• Central Noble Archery Club, $725, block targets
• Orange Township Fire Department, $500, computer programming
• Town of Albion, $1,000, HCI Pathway Project
• Central Noble Sixth Grade, $2,000, outdoor education program
• The Apple Tree Center, $1,000, water safety jackets
• Hoosiers Feeding the Hungry, $1,000, meat processing for meals
• Life and Family Services, $1,000, BABE educational program curriculum
• City of Kendallville, $1,000, Kid City
• Drug Free Noble County Inc., $1,000, prevention support programs
• DeKalb Chamber Partnership, $500, Leadership DeKalb event
• Living Water Lutheran Church — Wolf Lake Food Pantry, $1,000, food
• Big Lake Church of God, $800, AED and first aid kit
To be considered for the next cycle of disbursements, local nonprofit organizations are encouraged to fill out and return an application to the Noble REMC office by Monday, July 1.
Applications are available now at the Noble REMC office in Albion or can be downloaded from nobleremc.com, under "Programs."