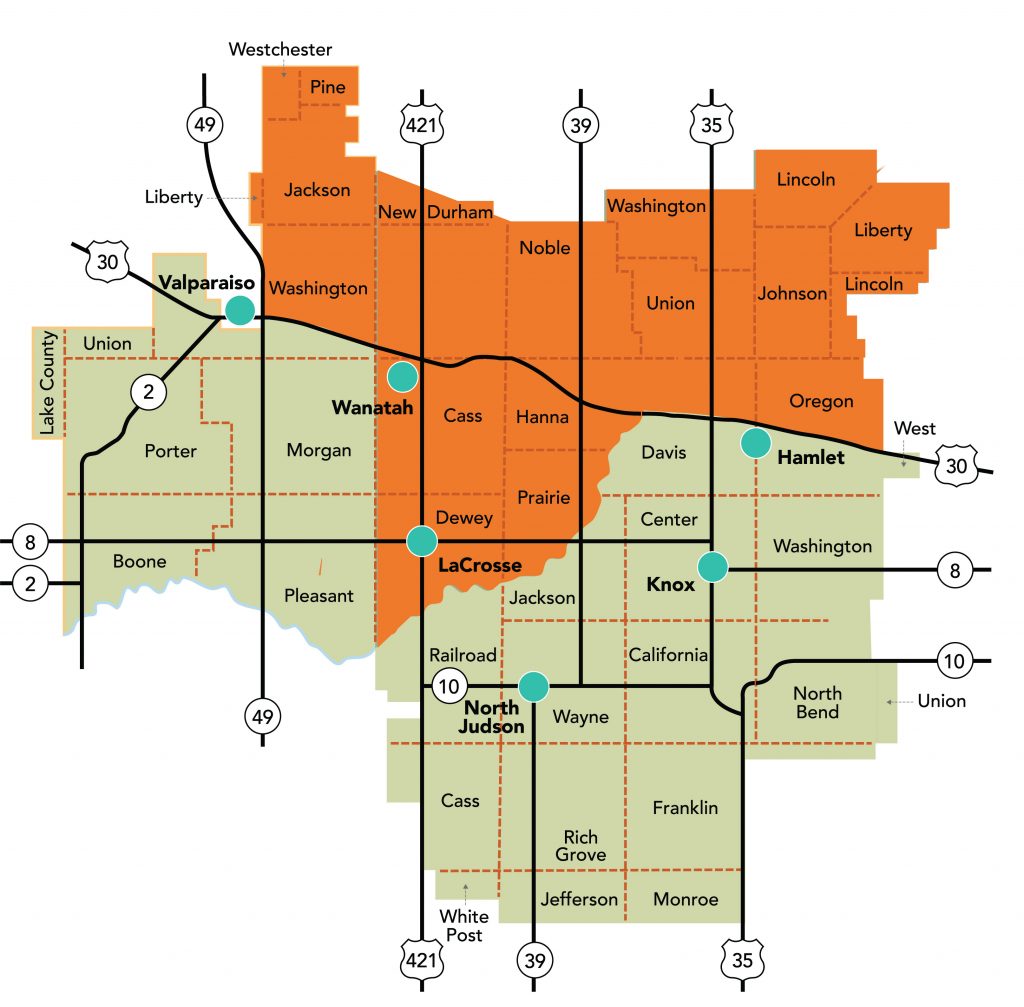 As detailed in last month's Indiana Connection, Kankakee Valley REMC's contractor will begin spraying along our right-of-ways the first of July. The work is being done by The Daltons. The contract crews will focus on brush and small woody plant chemical vegetation control in the areas shown on the map. This foliage poses a risk to the functionality of your electricity. 
If you would prefer to maintain the right-of-way adjacent to your land in another way, such as mowing, please do these things:
Post a sign on the right-of-way at each end of your property that reads:  "NO SPRAYING." Make sure it is legible and visible from the roadway. 
Make sure all brush is removed within that site by July 3, and the site continues to be maintained. If the brush is not removed, it must be treated as part of our management program.
Call The Daltons, 574-267-7511, with your questions and/or concerns with this right-of-way spraying operation.