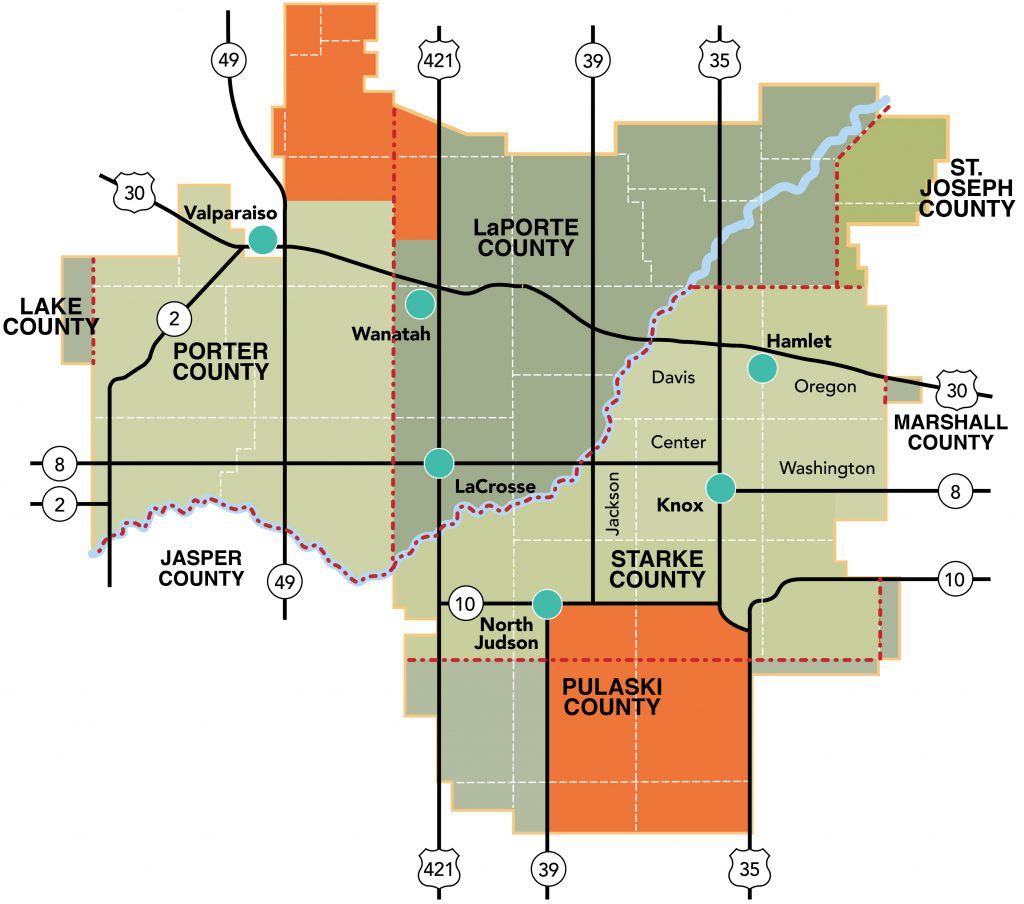 Maintaining the areas beneath and around Kankakee Valley REMC power lines and equipment is vital to providing safe, reliable power to our member-consumers. We clear these areas, known as right-of-way, to:
Keep power lines free of tree limbs and other vegetation;
Restore power outages more quickly;
Keep crews and the community safe;
Reduce unexpected costs for repairs.
Although trees provide great shade in the summer and are beautiful during the fall change of color, they are responsible for damage resulting in power outages during high winds, heavy snow and ice storms. We operate an aggressive right-of-way maintenance program to be proactive to weather during the changing seasons.
Our contractors are working in the following areas (shown in orange on the map):
Porter County: Jackson, Pine and Washington townships
LaPorte County: New Durham and Clinton townships
Pulaski County: Rich Grove, Monroe and Jefferson townships
Starke County: Wayne and California townships. 
We appreciate your cooperation as we trim in your area!