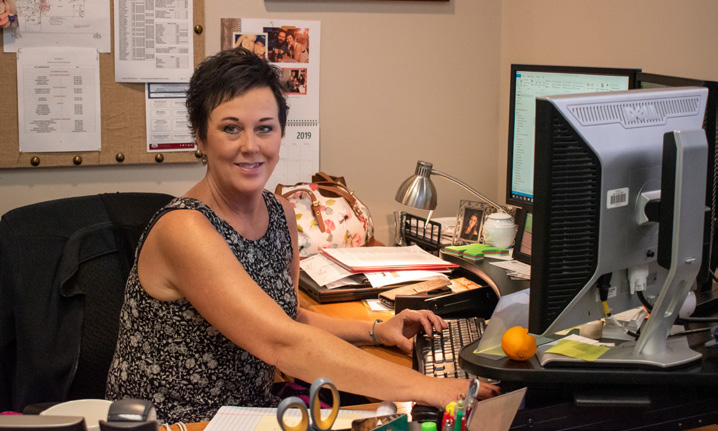 BY DAVID A. VINCE
2020 has been filled with difficult times, and I am proud of how REMC has risen to the occasion to meet those challenges. But in June we were hit hard with some tragic news. Kellie Parker, our IT applications specialist, passed away suddenly. She has served our members for nearly four years, and will be missed deeply.
Around the office, Kellie was a constant source of happiness and positivity, always willing to help a teammate or go the extra mile for a member. She had more than her fair share of medical battles to fight these last few years, but she did so with courage and determination. When the COVID crisis hit Indiana, REMC had to make the change to let employees work from home, and Kellie played a big part in making that transition so successful. Without that remote technology and the round-the-clock support to keep it working, our employees would have been at greater risk.
When reflecting on the challenges presented by COVID, Kellie chose to be thankful. In an email to one of her coworkers the week before she passed she shared, "I'm extremely thankful for the slow down as I have a greater appreciation for all things beautiful. This weekend … I was able to visit with all three of my daughters and my granddaughter and thanked God over and over for giving us the time to all share the beautiful weekend."
We are heartbroken at this loss, and are really just barely beginning to process the news. Our thoughts and prayers are with her husband, Derek, and their entire family.
DAVID A. VINCE is general manager of Clark County REMC