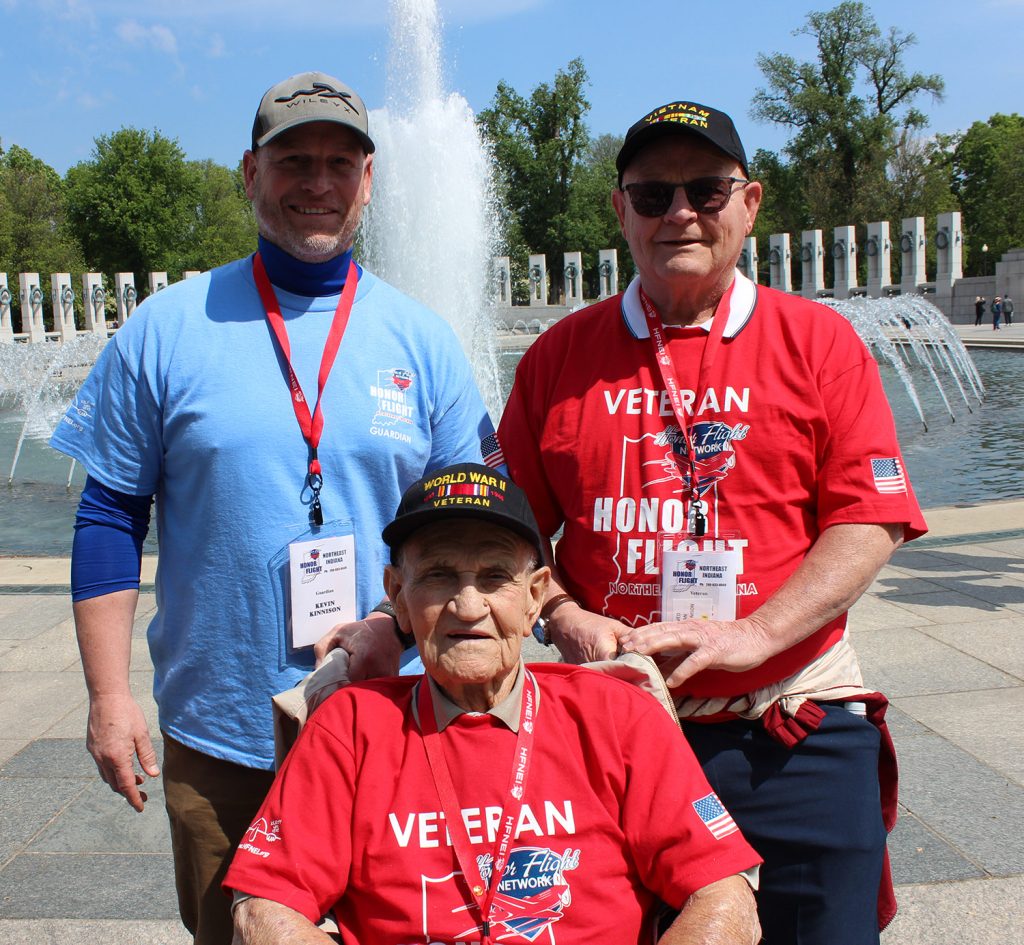 LaGrange County REMC member and World War II veteran Earl Kinnison spent a day in Washington, D.C., with fellow veterans from Northern Indiana on the 41st Honor Flight for Honor Flight Northeast Indiana (HFNEI). The 100-year-old Kinnison was joined on the trip by his son, Marion (a Vietnam veteran), and his grandson, Kevin.
The veterans were able to tour the World War II Memorial before exploring the Korean, Vietnam and Lincoln memorials. The group stopped at the Iwo Jima Memorial, Military Women's Memorial and Arlington National Cemetery before participating in the laying of a wreath at the Tomb of the Unknown Soldier. Kinnison and his son presented a wreath on behalf of HFNEI.
The group also visited the FDR Memorial before boarding the plane back to Fort Wayne. Family members, local media and patriotic supporters welcomed them home as they entered through the gate at Fort Wayne International Airport.