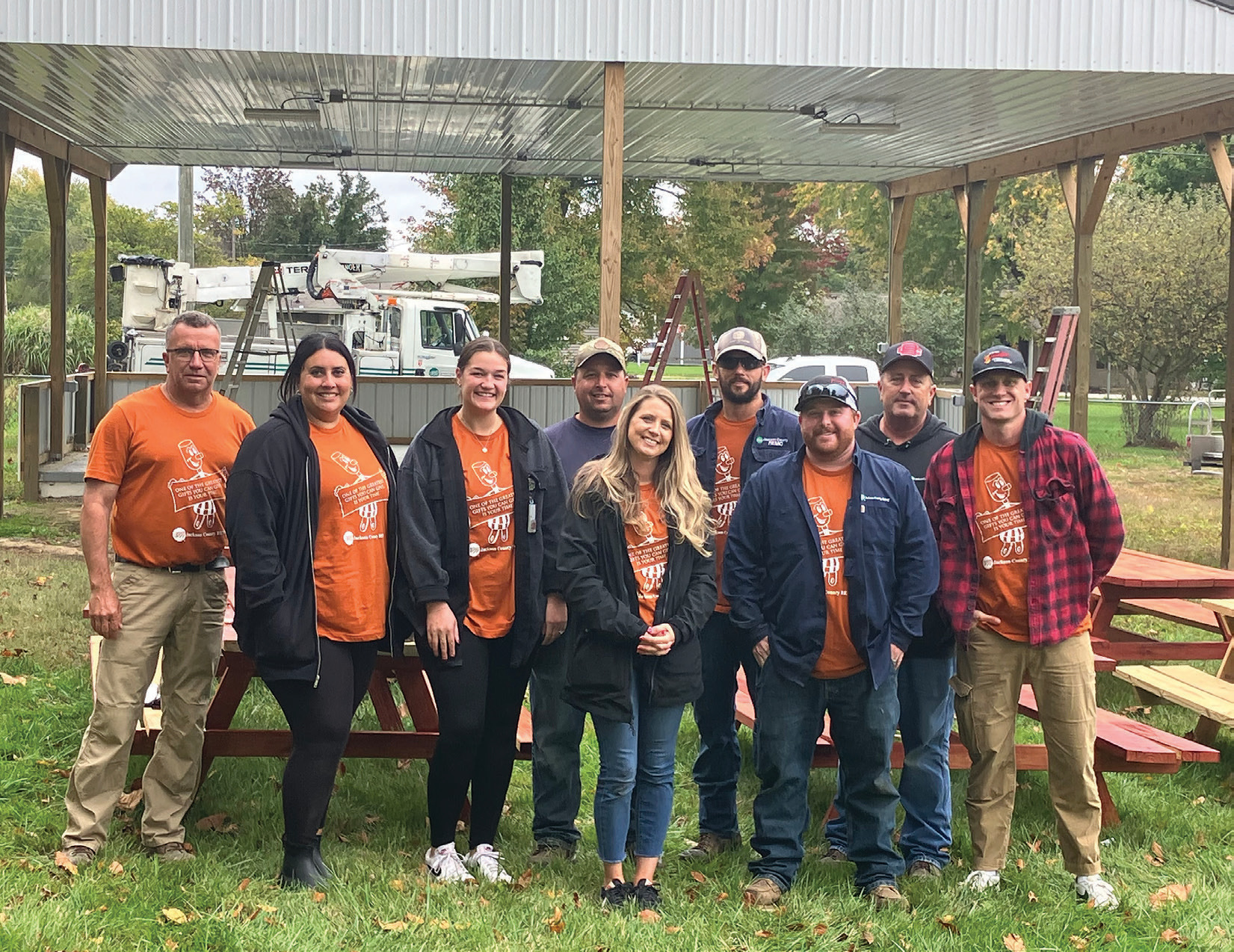 The Pershing Township Shelter House, nestled in the heart of Freetown, plays a crucial role in our community life. It serves as a hub for the Freetown Freedom Festival, hosts concerts throughout the year, and provides shelter for various other events. As a testament to our commitment to support local initiatives, Jackson County REMC stepped up to improve this space during this year's Community Day. During this annual event, electric cooperatives throughout the state come together to make a difference in the communities they serve.
The REMC team worked hard running electric lines, sanding and staining picnic tables at the shelter house. By upgrading the electrical infrastructure, we aimed to ensure a safe and welcoming environment for all the events hosted there.
Community Day is a perfect embodiment of our cooperative spirit. By participating in this event, we demonstrated our unwavering commitment to giving back and nurturing the communities we are a part of. The Pershing Township Shelter House is not just a physical structure; it's a place where memories are made, friendships are forged, and celebrations come to life. We are excited that our contributions will have a lasting impact on the quality of life in Freetown and its surroundings.
SCENES FROM COMMUNITY DAY