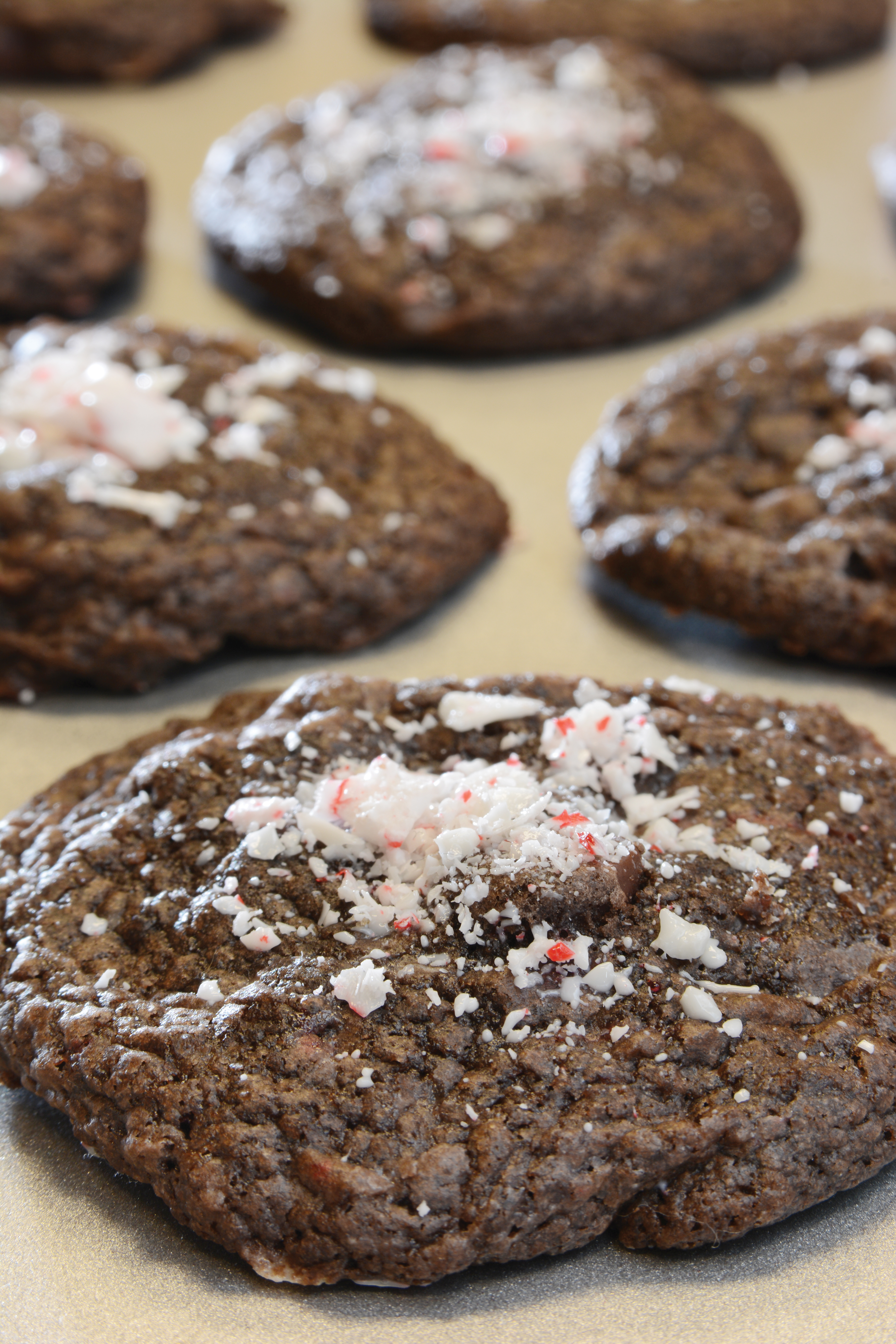 Ingredients
2/3 cup shortening
1½ cups light brown sugar, packed
1 T. water
1 t. vanilla
2 eggs
1½ cups all-purpose flour
1/3 cup dark cocoa powder
½ t. salt
¼ t. baking soda
1 cup peppermint crunch baking chips
1 cup semi-sweet or dark chocolate chips
Directions
Preheat the oven to 375 F. In a large bowl, cream the shortening and brown sugar. Mix in the water and vanilla. Then, add the eggs. Mix until combined. In another bowl, whisk together the flour, cocoa powder, salt and baking soda. Gradually add it to the sugar/egg mixture. Stir in the peppermint crunch baking chips and the semi-sweet chocolate chips. Drop by rounded tablespoons onto an ungreased baking sheet, about 2 inches apart. Bake for 7–9 minutes. (8 minutes was exactly perfect for me.) Let the cookies cool slightly before removing them to a wire rack to cool completely.
Cook's Notes
Sometimes the peppermint crunch baking chips can be elusive! Sometimes it's easier to find the peppermint crunch candies (starlight mints) and chop them into bits yourself. I love the red and white in my holiday cookies. But if you can't find them, the regular Andes mint baking chips will work well.
Editor's notes: We sprinkled crushed peppermint candy on the cookies right after taking them out of the oven.