April in Paris

Pears Helen (Poires Hélène)
Ah, April in Paris … Paris in springtime … there's something romantic about the thought of visiting France this time of year. But if you can't get overseas physically, go "français" this month in the kitchen with a French-inspired recipe submitted by a reader.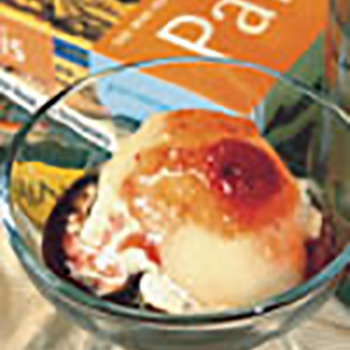 Ingredients
1/4 cup chocolate syrup
4 to 8 scoops vanilla ice cream
4 canned pear halves, drained
1/3 cup raspberry or strawberry jam
1 T. hot water
Directions
In the bottom of each of 4 sherbet glasses or bowls, put 2 T. chocolate syrup. On top of syrup, place 1 or 2 scoops of ice cream. Place pear half, cut side down, on top of each portion of ice cream. Combine jam and water in a separate bowl and spoon mixture over each pear. Preparation time: 15 minutes. Serves 4.
Jannay Nicholson-Brames, Jasper, Ind.