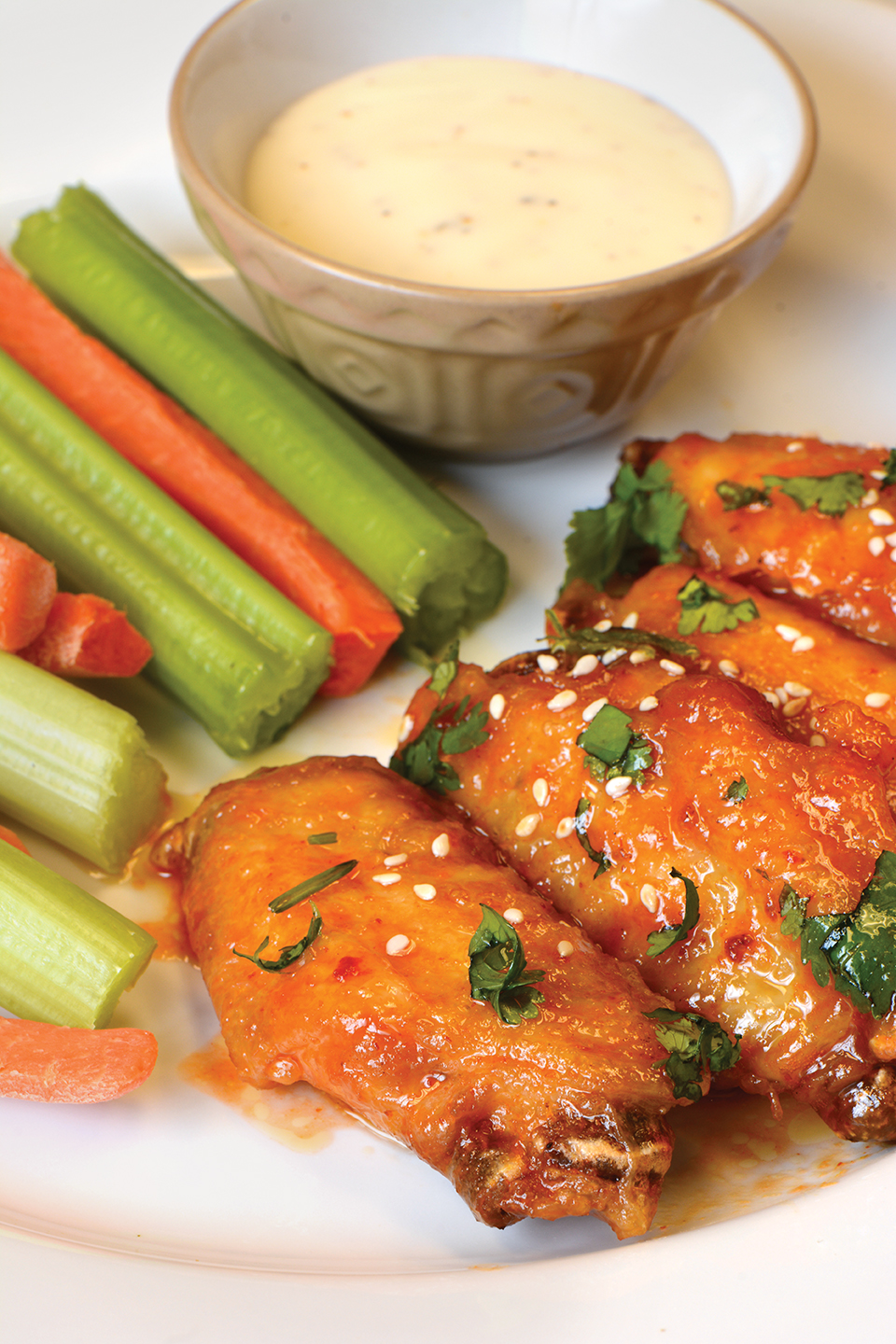 Ingredients
Vegetable or peanut oil, for frying
4 lbs. chicken wings
1 cup (2 sticks) unsalted butter
2/3 cup Sriracha
½ cup orange blossom honey
2 t. kosher salt
Juice of 1 lime
Chopped fresh cilantro, for garnish
2 T. white sesame seeds, for garnish
Directions
Preheat the oven to 200 F. Prepare a deep fryer by filling with oil to the manufacturer's suggested fill level. (Alternately, a cast-iron or other wide heavy-duty pan can be used; fill with oil to a depth of 2 to 3 inches, but no more than halfway up the side of the pan.) Tuck the wing tips beneath the wing to avoid burning them, or remove the tips and save to make stock.
Heat the oil to 350 F. Fry the wings in batches for 10 to 12 minutes, until crispy and golden brown. Be careful not to crowd the pan, as this will lower the temperature of the oil significantly and result in soggy wings. Keep batches of cooked wings on a wired rack set over a baking sheet (or a foil-lined baking sheet) in the preheated oven until all the wings have been fried.
While the wings are frying, melt the butter in a medium saucepan over low heat. Add the Sriracha, honey, salt and lime juice, stirring to combine. Keep warm over low heat. Put the cooked wings in a large mixing bowl and toss with the Sriracha mixture. Plate the coated wings on a large platter, garnishing with cilantro and sesame seeds.