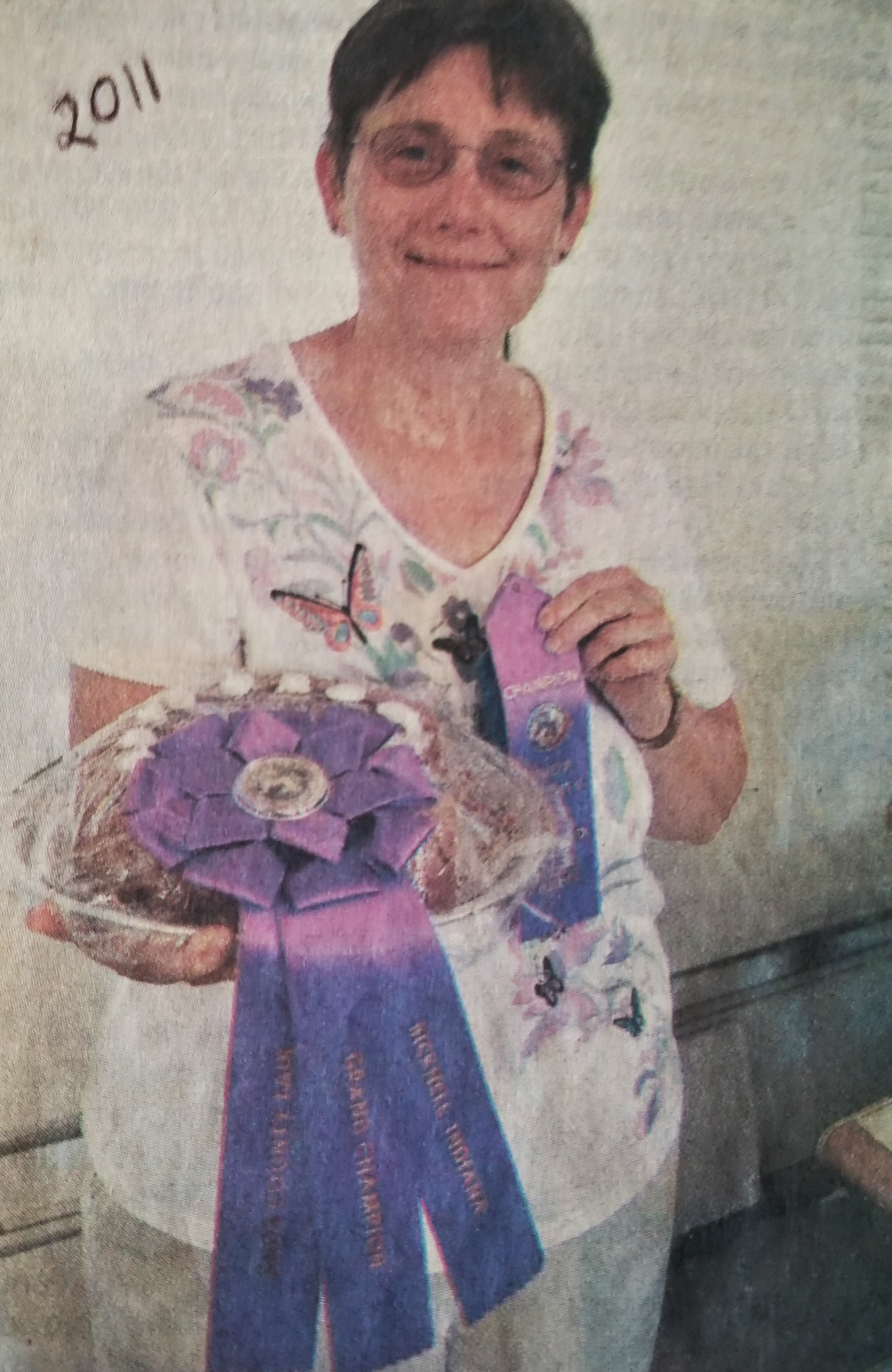 Ingredients
1 cup chopped pecans
1 pudding-included white cake mix
1 1/2 cups water, divided
1/4 cup vegetable oil
3 egg whites
4 oz. bittersweet chocolate, divided
1/2 cup granulated sugar
1/2 cup margarine
1 t. vanilla extract
2 1/4 cups powdered sugar
Whole pecans for garnish
Directions
Grease and flour two 8- or 9-inch cake pans. Sprinkle 1 cup chopped pecans evenly over bottom of pans.
With an electric mixer, mix 1 pudding-included white cake mix, 1 1/4 cups water, 1/4 cup vegetable oil and 3 egg whites. Spoon a quarter of the cake batter over each nut-lined pan.
Sprinkle each with 2 oz. of grated bittersweet chocolate. Cover with rest of batter. Bake at 350 F for 20-28 minutes until tests done. Cool in pans for 15 minutes and then remove from pans. Cool completely.
FROSTING:
Over low heat on stove, cook 1/2 cup granulated sugar, 2 oz. bittersweet chocolate and 1/4 cup water. Cool. Combine chocolate mixture with 1/2 cup margarine, 1 t. vanilla extract, 2 1/4 cups powdered sugar. Beat with electric mixture until it reaches spreading consistency. Frost cake. Garnish top with whole pecans.
Cook's Notes
I won Grand Champion in baking with this cake at Knox County Fair in open class division.
by Susan Roark