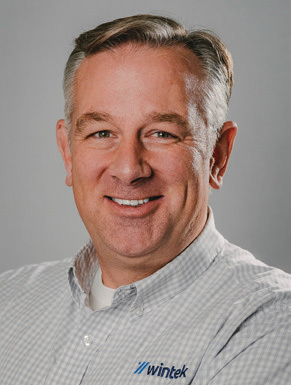 For years, streaming TV's combination of lower prices and abundant, high-quality content channeled my inner Frankie Valli: You're just too good to be true.
But a recent Wall Street Journal analysis found that since their inception, streaming companies instituted, on average, 25% price hikes. It leaves me wondering: Should I take my eyes off of you?
It's no surprise the prices are rising. Netflix, Disney+, Max (formerly HBO) et al., have poured millions of dollars into content production to fuel audience growth. And it worked: Streaming now leads Americans' viewing time, according to Nielsen ratings. Now, streaming companies are betting customers will remain loyal at higher prices.
And they're probably right. In most cases, streaming is still a better choice than cable or satellite. Here are some ways to beat what's become known as "streamflation":
NO CONTRACTS MEANS YOU HAVE MORE CONTROL
Most streaming services don't require you to sign a contract. Many people will change streaming services monthly based on which service has the programming they want to watch.
Here are a few resources to help you research and have a plan:
rottentomatoes.com: Aggregates hundreds of critic reviews to help you find which shows or movies to watch
justwatch.com: Search any show or movie and learn the streaming service(s) on which it's available.
CAN YOU TOLERATE A FEW ADS?
On-demand streaming services have said ad-supported versions are more profitable, and they're pushing customers in that direction. If you don't mind a few advertisements, you can lower your costs by subscribing to the ad-supported tier. As of publication date, here are a few monthly price points: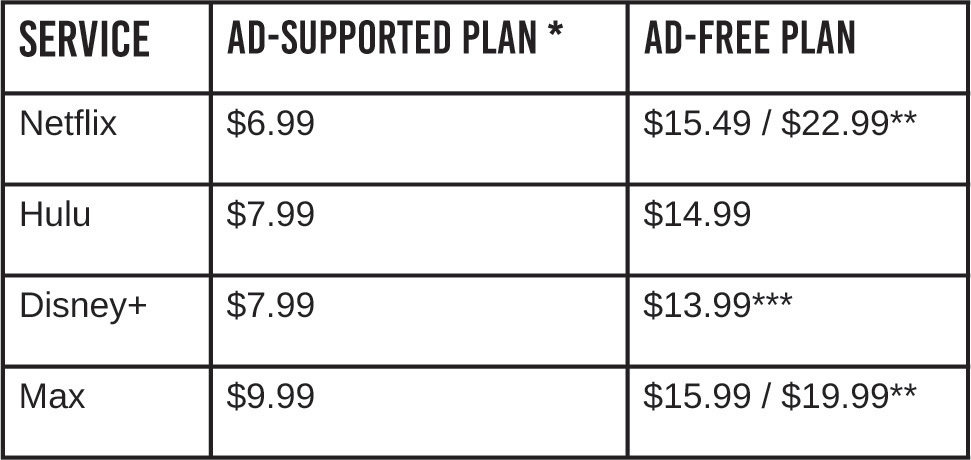 BUNDLE AND SAVE
Disney offers bundles of Hulu, Disney+ and ESPN+. Although those prices increased in October, too, they're still an option to consider if the content is a good match for your viewing interests. I predict more services will develop bundling partnerships, so keep an eye out for opportunities to save.
NEED HELP GETTING STARTED?
Sign up for a free, in-person Streaming 101 seminar in Linden or Lafayette. Visit tipmont.com/101 to register today!
*Plans for Netflix and Max stream only in HD. Disney+ and Hulu will stream in 4K Ultra HD as applicable.
**Listed prices are HD, then 4K Ultra HD. May also include additional concurrent streams & downloads.
***Disney+ increased its monthly ad-free cost from $10.99 to $13.99 on Oct. 12.