Older portable air conditioners recalled after fire death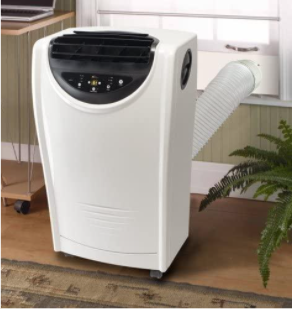 Seven models of Royal Sovereign portable air conditioners, sold between 2008 and 2014, are being recalled. A faulty drain motor in the air conditioners can ignite the plastic enclosure of the unit, posing fire and burn hazards to consumers and risk of serious injury or death. Royal Sovereign is aware of 11 reports of the portable air conditioners catching fire or smoking during use resulting in over $1 million in property damage, two injuries and one death due to smoke inhalation. On Aug. 24, 2016, a woman died from smoke-related injuries and her two children were injured after their Royal Sovereign air conditioner caught fire.
The recalled portable air conditioners were sold online at Amazon.com and in Sears, COSTCO, Home Depot, BJ's Wholesale Club, and Best Buy stores nationwide from March 2008 through August 2014 for about $290.
Contact Royal Sovereign at 833-947-3699, or online at www.Recall-PAC3012.com; or https://www.royalsovereign.com and click on "Recall Information" at the top of the page for more information on model numbers in the recall.
---
Electric fillet knives recalled for laceration hazard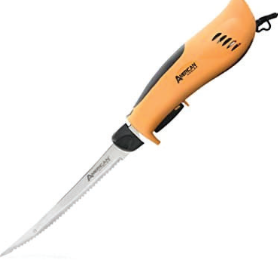 The trigger mechanism on certain units of the American Angler Electric Fillet Knife, model number 32300, can become stuck in the "on" position, posing a laceration hazard. The firm has received 23 reports of the EFK's trigger becoming stuck in the "on" position. No injuries have been reported. The knives were sold in orange and gray and are used as a fishing tool for filleting fish. They were sold at Walmart, Bass Pro Shops and other retailers nationwide and online from January 2019 through October 2021 for between $110 and $150.
Contact Scott Fetzer Consumer Brands at 833-656-1147 or online at www.americananglerusa.com/efkrecall or www.americananglerusa.com and click on "EFK Recall Replacement" under "Relevant Links" for more information.