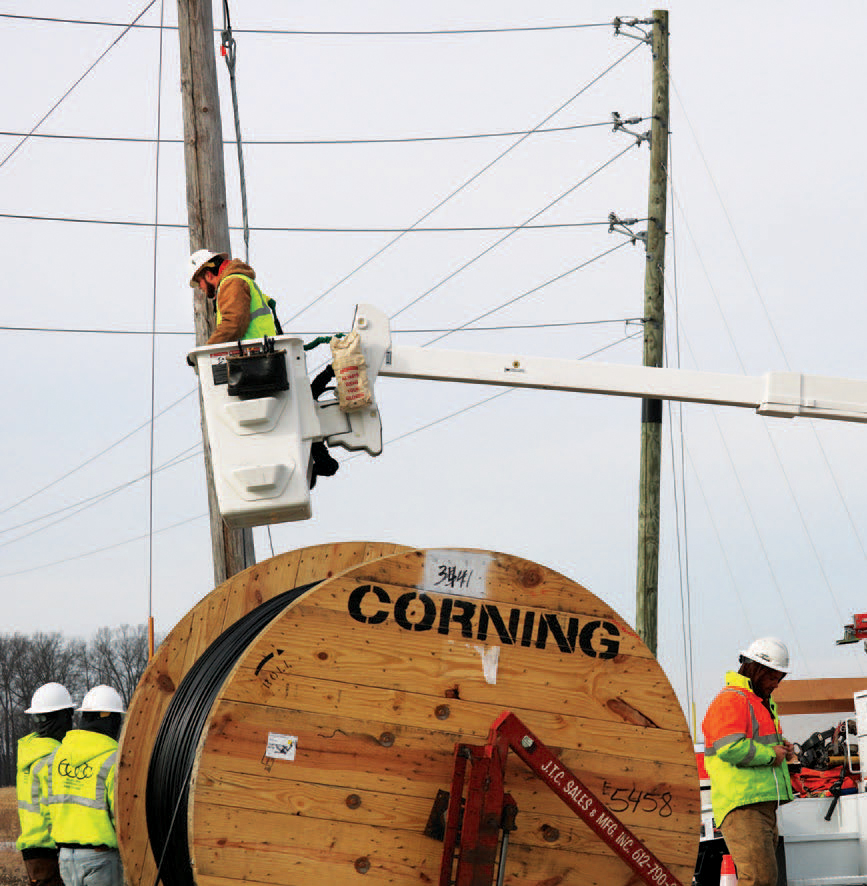 Power outages — they're no fun for our members who are suddenly left in the dark and for our crew members who respond at all hours of the day and night. But, with the intricate web of power lines crisscrossing neighborhoods and open country, they are a reality.
Marshall County REMC had 672 outages from Jan. 1, 2019, to Dec. 31, 2019. The co-op maintains approximately 1,071 miles of power lines. Our lines, both overhead and underground, aren't immune to all the events that can trigger outages, be it weather, trees, animals or even the unavoidable failure of equipment.
When an outage occurs, there's a process all electric utilities go through on the road to restoration. The first step is actually something we need from you, and it is very important. We can't stress enough the need for members to call in if they are experiencing a power outage. Don't rely on your neighbors. Always report a power outage by calling our office at 866-936-3161. If it is after normal business hours, you will be directed to our 24-hour dispatch service. Never report outages through email or social media.
The more information callers can provide the better. Did you see a flash? Is your whole neighborhood out? Did you witness someone hit a utility pole? This type of information makes it much easier for our linemen to pinpoint the area affected and locate the actual problem.
Other times it's not so easy. In these cases, our crews patrol the lines and equipment serving the area where the outage was reported. They look for downed power lines, check substations and test equipment. It can be time consuming and frustrating for both us and our members.
Once the problem is identified, our linemen determine the best way to get the most members back online. This can mean immediately beginning repair work. But depending on the problem, it can also mean setting up an alternate feed to the area before making repairs or isolating the damaged line and getting a portion of members powered back up.
Additionally, underground outages take much longer to repair, requiring locate services and digging just to access a damaged line. This is made even more difficult when the crews have to dig through snow and chip ice to access equipment.
Marshall County REMC also works hard behind the scenes to keep our members informed about power outages. Download our app by searching "MREMC" in your app store to see our 24/7 outage center.
---