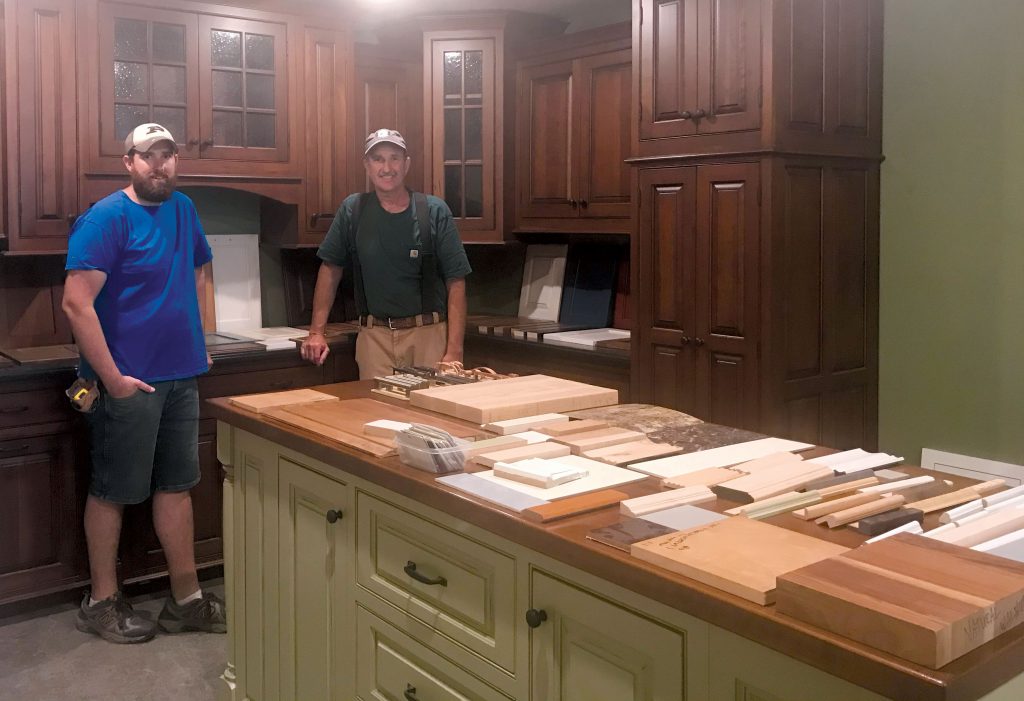 What started out as a hobby in woodworking for Jon Dieterlen has now continued to grow into a thriving business. When more space was needed to house the computer controlled router, Dieterlen was able to qualify for a Power Moves rebate through Boone REMC. The rebate inspired him to replace all the lighting in his 8,800 square foot facility and to qualify for another rebate through Power Moves and Boone REMC.
Dieterlen was born on a farm west of Thorntown in Clinton County. In fact, he was one of the last houses in Boone REMC territory. He went to Purdue to pursue agriculture, but when his part-time hobby proved lucrative, he opened his own custom cabinetery shop in 1986. Now, nearly 35 years later, he says they are busy despite the COVID- 19 pandemic.
"We cater to our customers and everything is custom," said Dieterlen. "We know what we do is rare these days. That is why we don't outsource components because we have tighter control over the quality."
Dieterlan; his son, Jonathon; and one part-time employee handle the entire process from designing renderings to building, and installing. The business focuses mostly on renovations, completing 10-15 projects per year. Kitchen cabinetry is the most popular project, but they also create custom cabinets for the bathroom, office, or any other room that has specialized cabinetry needs.
According to Dieterlen, COVID-19 hasn't deeply impacted the business. He still has a backlog of work. However, he did say it would be interesting to see how business continues this winter. The business attended the Home Show in Indianapolis in January and Dieterlen said there were 60,000 to 80,000 people in attendance and COVID-19 was not on anyone's radar.
"The biggest difference I've noticed so far is on Sundays because we couldn't go to church," he said.
Despite little economic impact, Dieterlen said he is still interested in saving money on his electric bill. In the future, he could quality for rebates on the customizable program with air compressors and a different heating/cooling system. The cap on Power Moves is $25,000 per year for Commercial and Industrial members. All applications can be done online at www.powermoves.com.