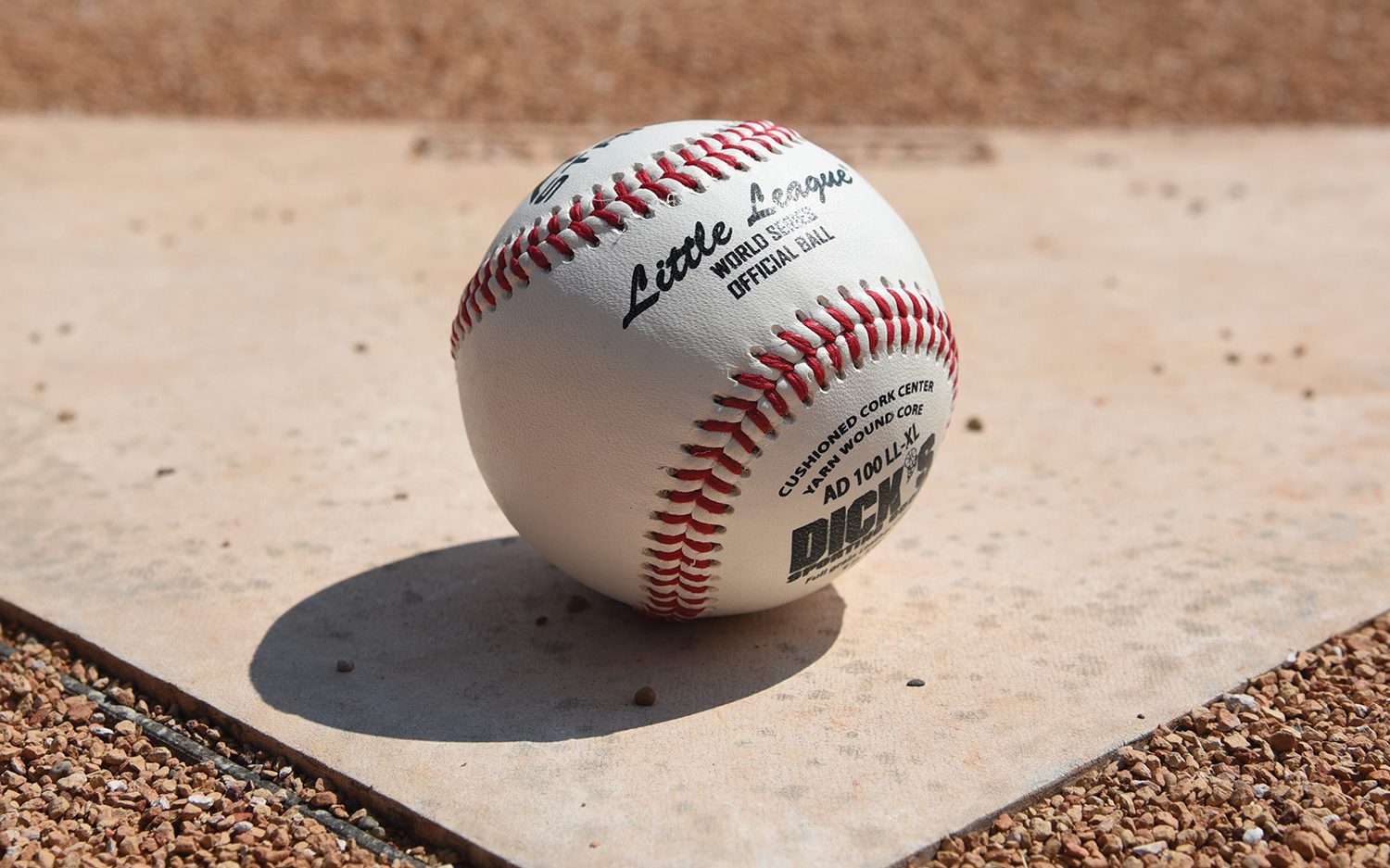 By Richard G. Biever
Little Leaguers from Hagerstown won the hearts of Hoosiers all over the state last August when they advanced to the Little League Baseball World Series in Williamsport, Pennsylvania. They were Indiana's first representatives at the World Series since their next-door neighbors from New Castle in 2012.
Indiana may not have a Major League Baseball team, but true to the state's reputation as an amateur sports capital, Hoosiers embrace and foster the love of sports at all basic levels. That's why the 3-year-old Little League Baseball Central Region Headquarters Complex in Whitestown is a fitting and welcomed addition to the Indiana sporting landscape.
"One of the things that makes Little League unique is that this is the purest you'll ever see sport. It's just the purest emotion," said Stu Hartenstein, Little League's Central Region director. "Why it's on TV, and why people are so drawn to it, is they want the innocence of youth sports. And it doesn't matter what division it is. That's what makes it so magical."
Hagerstown punched its ticket to the World Series last year by winning the Great Lakes Region Tournament at the Central Region's field. During the first two weeks of August, the complex on the northwestern outskirts of Indianapolis will once again host the best Little League Baseball teams from 13 states in two regional tournaments. The winners of the two regions, the Great Lakes and Midwest, will then advance to the Little League World Series in Williamsport.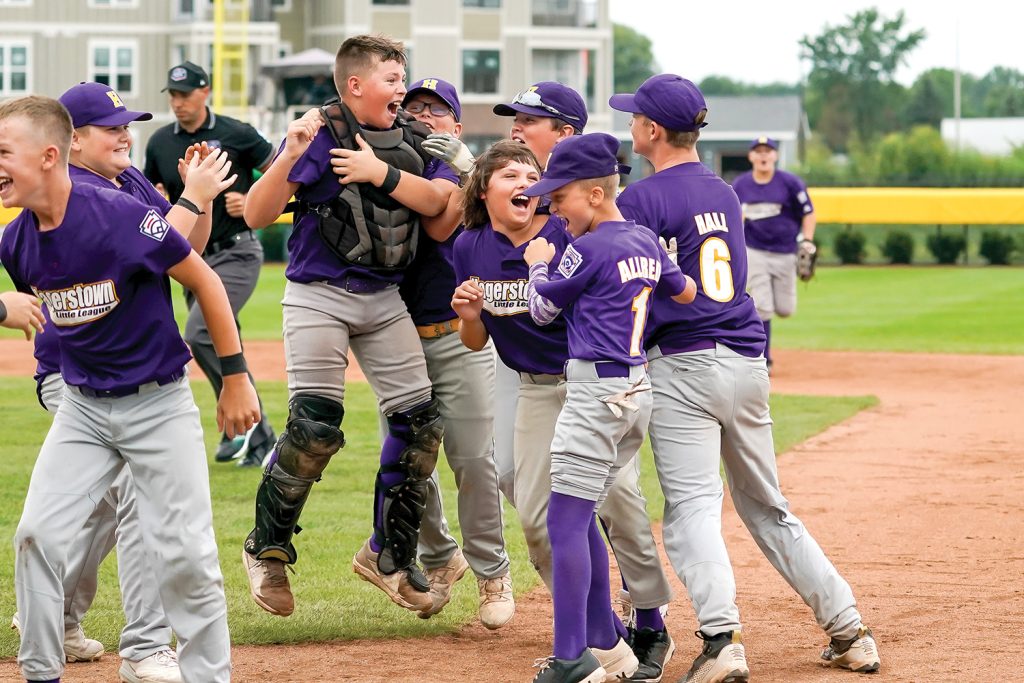 "It's just awesome to be able to afford youth the opportunities here to make some lifelong memories," Hartenstein said. "You ask a lot of our volunteers who have been with the organization 50, 60, 70 years, why they keep coming back, and a lot of it is just continuing to help create for today's youth the same memories and relationships that have endured throughout their lives."
At 36, Hartenstein has been involved with Little League ever since he was a tot, beginning with T-ball, continuing with Little League, then volunteering as an umpire for many years, until finally taking one of the few paid positions with the organization. "That connectivity to community, to people, is something that is challenged in today's society," he said, "and we are one of the staples in our country that still try to allow that to be the heartbeat."
As with all Little League events, there's no admission charge to the ballpark at Whitestown or even Williamsport. Seating, though limited, is generally open in the grandstand. Lawn chairs are welcomed along the fence lines, and concessions are moderately priced.
FIRST PITCH
The notion for a baseball league for kids, with their own uniforms and proportionately sized equipment and field, originated in 1938 in Williamsport. Carl Stotz, a lumberyard clerk, told of watching his nephews playing a game of catch when the idea came to him. The next spring, Stotz gathered local sponsors and organized a league of three teams — Lundy Lumber, Lycoming Dairy and Jumbo Pretzel — and drew up a field essentially two-thirds the dimensions of the big leagues. Instead of 90 feet between the bases, his "little league" had 60; instead of 60 feet from the pitcher's mound to home, his was 46 feet. On June 6, 1939, Stotz's creation, Little League Baseball, played ball for the first time, with Lundy Lumber winning 23-8 over Lycoming Dairy.
Within just a decade, and despite the nation being focused on winning World War II in the middle of it, Little League had spread out from central Pennsylvania across the United States. Within another 10 years, it had gone international. In 1957, the first team from outside the U.S. — Monterey, Mexico — won the Little League World Series.
Today, Little League is played in some 6,500 communities by some 2 million players with 1 million adult volunteers. Little League is in every U.S. state and more than 80 countries. It is more than just baseball for boys and girls ages 10-12. Today, it includes programs and divisions of baseball and softball for all youth ages 4 to 16, including youth with special needs.
While Williamsport remains the headquarters, Little League has divided into five administrative regions in the U.S.: East — located in Bristol, Connecticut; Central — in Whitestown; Southeast — in Warner Robins, Georgia; Southwest — in Waco, Texas; and West — in San Bernardino, California. International regions are in Puerto Rico, Canada, South Korea and Poland.
The Whitestown facility serves as the administrative hub for Little League Baseball and Softball activities for the five states in the Great Lakes Region (Ohio, Indiana, Illinois, Kentucky and Michigan), and eight in the Midwest Region (Wisconsin, Minnesota, Iowa, Missouri, Kansas, Nebraska, North Dakota and South Dakota). How states land in their respective regions for competition depends on geography and participation numbers; Little League strives to maintain equal representation and a competitive balance for each region, Hartenstein said.
Before reaching the region tournament, the teams, composed of all-stars from each community's local league, will have already won their local district and respective state tournaments held in July. (Because of this issue's printing deadline, Indiana Connection is unable to include this year's Indiana representative in this article). They then compete in the region tournament representing their state. The two regional champs decided in Whitestown will go on to the Little League World Series later this month in Williamsport. There, they will compete against eight other regional champions from within the U.S. and 10 international regional champs.
IN SCORING POSITION
When Little League established its regional headquarters in 1989, the Central Region was located in Lawrence on the east side of Indianapolis. By the mid-2010s, however, the original location was seeing some problems.
The complex was too large, noted Hartenstein, which made it harder to maintain for the volunteer organization. Hartenstein and one other staff member are currently the only two full-time employees for the Central Region. In addition, the region director at the time, Nina Johnson-Pitt, cited high crime and deterioration of the area as another reason Little League began seeking a new location.
While the Central Region administration moved to a small office in Carmel, the regional tournament games were held in the interim at the new Grand Park Sports Campus in Westfield, Fishers High School and Zionsville High School. Little League, with its special field dimensions, required tweaking to fields not made for Little League. In addition, the field required more spectator room for families and fans and areas for television cameras since ESPN had begun televising even the regional tournament games. Not only were there the field aspects, but the region facility also needed room to host training events for league officials, coaches and umpires throughout the year. 
A search for a new facility location included sites near Indianapolis and out of state.
In 2020, Little League and the Whitestown Redevelopment Commission came to an agreement on a 15-acre site on a fast-growing corridor road parallel to Interstate 65. The complex, served electrically by Boone REMC, includes an administration building, gift shop, concession stand, restrooms, batting cages and a regulation-size, lighted Little League field with stadium seating, bleachers and a press box.
In addition to the Town of Whitestown, the Boone County Convention and Visitor's Bureau also stepped up to bat for the facility. "The Boone County Convention and Visitor's Bureau made a commitment to attracting Little League to Boone County," said Allyson Gutwein, the executive director of the Boone County CVB.
"Little League is so important because it really fulfills multiple needs of tourism and placemaking. It's great for the community. It's great for attracting people who want to come and see the tournaments. Little League is a great example of what we really want to see in those tourist attractions, and we want to make sure that they know they're supported," Gutwein said.
The facility opened in July of 2021, during the pandemic, which brought strict protocols and limited attendance to the softball and baseball tournaments. Last year, the first full-scale tournaments for the new complex were held. "We were very pleased with our attendance," Hartenstein said, adding, "So we anticipate probably having a record year with attendance."
Since there are no tickets, he said, attendance is not tracked closely. "Sometimes that's dependent upon how many volunteers we have available to help us. Attendance fluctuates day by day. Certainly, the Great Lakes games are more well attended simply because they're closer. If we had a local team, like Hagerstown, there were nights where we had 5,000 people here."
Whatever the attendance, the folks at the Boone County Convention and Visitor's Bureau are ready to wave the fans in.
"We're excited to welcome guests from all over the Midwest, the United States and all over the world in order to see this," said Gutwein, "because not only are people able to see this locally, but it's being broadcast globally on multiple networks. And that really is exciting because we know that people are seeing our community. That's fantastic for the local economy, our businesses and all of those that are involved in Little League."
COMING HOME
Hartenstein, a native of Ohio, wasn't involved in the decisions that kept Little League Baseball in central Indiana when it was looking for a new facility. But he appreciates what Indiana has had to offer Little Leaguers and their families who come for the tournaments.
"A lot of our communities across the nation really embrace Little League baseball — its values, what it tries to instill in local communities and what it really means to develop young athletes. And Indiana is certainly one of the states in the country that very much caters to the hospitality industry, as well as youth sports. So, there's kind of a perfect storm here in Indiana. There is a huge buy-in and interest here."
He also credits county and local governments and the county CVB, especially the Town of Whitestown, for welcoming Little League. "They have gone above and beyond to not only welcome us but continue to work with us. We have an awesome partnership with them. Indiana is a special place for Little League because we get the town embracing the values of Little League, what it stands for and what it can bring."
We'll all find out in a couple of weeks after the Great Lakes Region Tournament whether an Indiana team plays in Williamsport again this year. But win or lose at the local community ballpark, Whitestown or Williamsport, Little Leaguers can take heart knowing that Hoosiers welcome them and root for them — and all that they play for.
RICHARD G. BIEVER is senior editor of Indiana Connection.
---
Indiana to HOST two region tournaments
Little League Baseball's Central Region complex will host the champions representing 13 states in two regional tournaments early this month. Both the Great Lakes Region Tournament and Midwest Region Tournament will be held concurrently at the Whitestown complex to determine the two to move on to the Little League World Series later this month in Williamsport, Pennsylvania.
Great Lakes Region
Game 1: Michigan vs. Ohio
Aug. 5 • 10 a.m.
Game 2: Illinois vs. Indiana
Aug. 5 • 7 p.m.
Game 3: Winner 1 vs. Kentucky
Aug. 6 • 4 p.m.
Remaining games: Aug. 6-9
Midwest Region
Game 1: Kansas vs. North Dakota
Aug. 4 • 10 a.m.
Game 2: Wisconsin vs. Missouri
Aug. 4 • 1 p.m.
Game 3: Minnesota vs. Nebraska
Aug. 4 • 4 p.m.
Games 4: Iowa vs. South Dakota
Aug. 4 • 7 p.m.
Remaining games: Aug. 6-11
Winners of both regions advance to the Little League World Series in Williamsport, Pennsylvania, Aug. 16-27
The Central Region complex is at 7185 S. Indianapolis Road, Whitestown, IN 46075.
For full schedules and details, visit: littleleague.org/central
---
Little League red letter dates
1938:
Carl Stotz creates the idea for Little League baseball in Williamsport, Pennsylvania.
June 6, 1939:
First Little League game is played in Williamsport.
1947:
The first Little League World Series is played.
1949:
Little League spreads to 307 leagues across the United States; the first team from Indiana (Lafayette) plays in the Little League World Series.
1951:
First permanent league outside the U.S. is established in British Columbia, Canada.
1955:
Little League expands to all 48 U.S. states.
1957:
A team from Monterey, Mexico becomes the first team from outside the U.S. to win the Little League World Series.
1974:
Little League changes rules to allow girls to play alongside boys.
1989:
Little League divides into administrative regions. The Central Region is headquarted in Indianapolis.
June 26, 2021:
The Central Region opens its new 15-acre complex in Whitestown.
August 2022:
Representing Indiana, Hagerstown wins the Great Lakes Region and becomes the 16th team from Indiana to advance to Williamsport.
Aug. 4-11, 2023:
Central Region facility to host Great Lakes and Midwest tournaments.