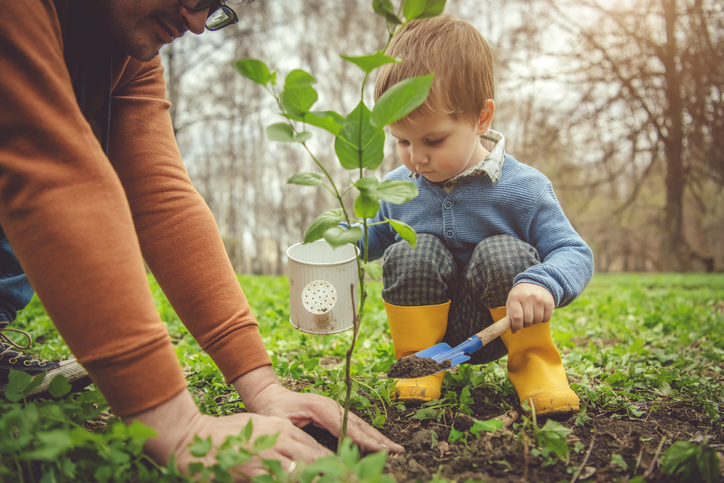 Trees add beauty and value to your home. They also attract melodic songbirds to your yard and can help save energy by shading your home in the summer.
If you plan to join in Arbor Day celebrations on April 30 by planting a tree this spring, here are some things to remember:
Choose the right tree for the right place. Trees that grow too close to electrical lines can create power outages, shock and fire hazards. Do not plant trees that can grow to 25 feet tall near overhead power lines. Trees that spread, including maples and oaks, should be planted at least 50 feet from the lines. A mature tree height of less than 15 feet is recommended. Trees that later interfere with utilities have to be trimmed or removed.
Deciduous (leaf dropping) trees should be planted on the south and west sides of your home to cool it in the summer and allow sun to enter it in the winter. Evergreen trees should be planted on the north side of your house where they will serve as a windbreak against cold northern winds.
Do not plant near underground utility services. Tree roots can grow and interfere with underground pipes, cables and wires. Future repairs to these facilities also could damage the health and beauty of nearby plants and trees. 
Keep areas around electric meters, transformers or other electrical equipment free of any vegetation that could limit utility service access.
At least a few days before planting, call 811, the underground utility locator service, to mark the locations of underground utilities so that accidental contact, damage and injuries can be avoided.
Your electric cooperative can provide helpful planting information or refer you to nursery and landscaping experts who can help you design a beautiful yard with trees appropriate to plant near power lines.
Extension services can provide additional information on trees, foliage and landscaping ideas. Websites such as the Arbor Day Foundation's www.arborday.org and the International Society of Arboriculture's www.isa-arbor.com also have materials related to trees.