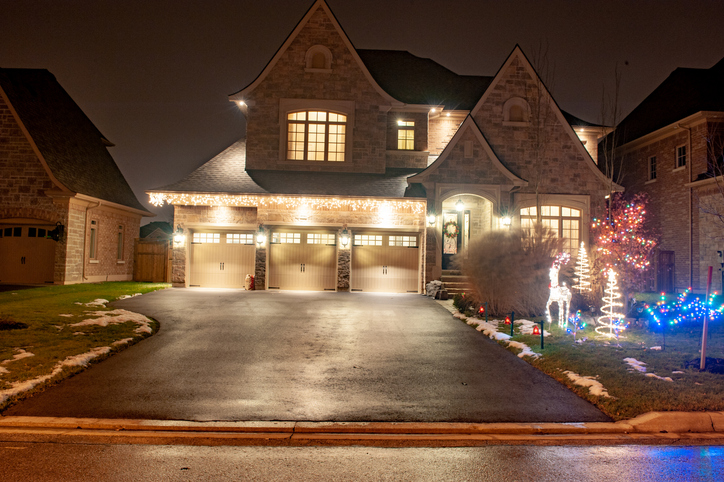 Don't risk a nasty fall while you're decorating your home for the holidays this winter. Here are some tips for safely hanging lights outdoors this season — and making your light display the best one in the neighborhood.
Design
Plan where each strand of lights and each outdoor decoration will go before you climb the ladder. You'll save time and you'll stay safer.
Measure
Before you buy your lights and hangers, know how thick your gutters are and how flexible your shingles are. This will help you determine the best way to hang the strands. It also will save you from a few unnecessary trips up and down the ladder because you'll be prepared with the right equipment the first time.
Focus
Choose a point on the house to draw the eye. It might be the front door, especially if it's framed by columns. Without a focal point, passersby won't know quite where to look first.
Shop
If you need new lights and cords, invest in UL-approved, made-for-outdoor models. Purchase LED lights, which last longer and use less energy than traditional strands. And if you're using last year's strands, check them for frayed cords, broken bulbs and burned-out lights before you climb the ladder.
Ask for help
The roof is a long way from the ground. Always bring a helper or watcher just in case of a fall.