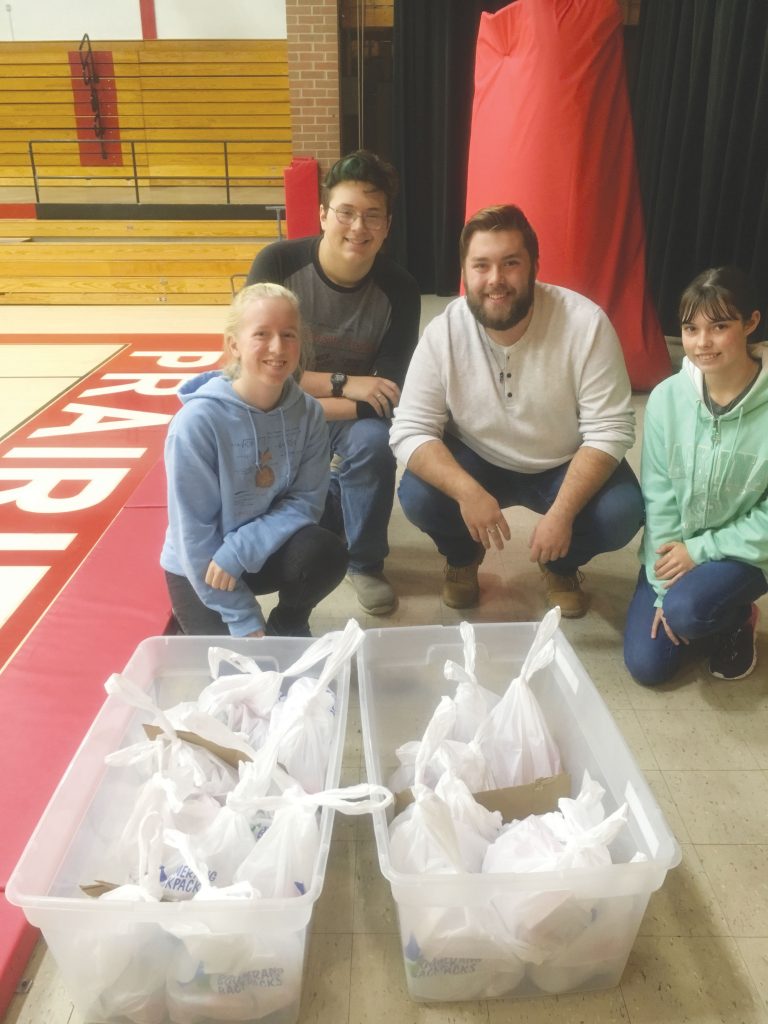 During the holiday season, generosity can be found in many different places and in many different ways.
Whether it's helping someone cross the street, shoveling a neighbor's snowy sidewalk or serving meals for those in need, there's always a way to give back.
At LaGrange County REMC, we're fortunate to have members who choose to give back throughout the year through our Operation Round Up program.
Nearly 75 percent of our members allow us to round up their bills every month, equaling about $6 a year for each household. While that may not sound like a lot, when you put all those pennies in a fund together, it adds up.
The REMC then awards the funds to nonprofit, community-based organizations in LaGrange County each quarter, benefiting the communities to which our members and the cooperative belong.
In the latest distribution of the LaGrange County REMC Operation Round Up program, totaling more than $7,500, we were able to give back to local schools and food banks. And none of it could be done without you! Thank you.
The recipients of funding from the October distribution include:
LaGrange County Council on Aging, $3,000, to help match funds for a new vehicle, which will provide transportation to residents of LaGrange County
LaGrange First Church of God – Night to Shine, $2,830, to rent the Expo Barn and two limos for the Night to Shine event, which provides a prom for young adults with special needs
Boomerang Backpacks, $750, to send food-filled backpacks home with Westview and Prairie Heights students who may not otherwise have meals for the weekend
Hoosiers Feeding the Hungry, $1,000, to pay for processing deer, large game and livestock that is distributed to the Clothes and Food Basket of LaGrange County and Community Harvest Food Bank
To be considered for the next cycle of disbursements, local nonprofit organizations are encouraged to fill out and return an application to the LaGrange County REMC office by Jan. 2, 2020.
Applications are available now at the LaGrange County REMC office in LaGrange or can be downloaded from lagrangeremc.com, under "Programs."