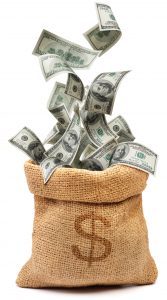 Warren County REMC will be retiring its seventh round of capital credits this month. This retirement is for the years 1971 – 1975 and 2019. The total amount retired to our members for the years specified is $361,788.71.
Current accountholders of those years will receive their retired capital credits as a credit on their August billing. Former customers will receive their retired capital credits in the form of a check.
If personal or business changes have occurred, Warren County REMC must be notified of the changes. You may be required to provide documentation to associate outdated account information to the current information.
Details of specific situations and documents required may be obtained by calling the office at 765-762-6114 or toll-free at 844-224-0710 from 7:30 a.m. to 4 p.m., Monday-Friday.