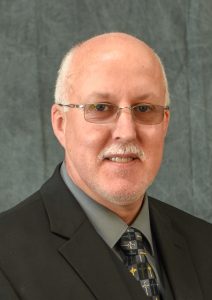 COVID-19 has affected us like nothing we've experienced in this lifetime. We've undergone social distancing, schools across the nation have closed, jobs have been lost, incomes affected, and so much more. As our nation takes steps to recover, it has become clear that we will be embracing a "new normal" in our daily lives.
Although "business as usual" has changed and adjusted, one thing that remains constant is our focus on safety. The safety of our employees, our members, and our communities remain our top priority.
As energy providers, our work is crucial for families and businesses and we're here for you, providing quality service at every turn. We continue to work closely with our members, listening to concerns and determining how to continue to meet the needs while ensuring safety and protection for everyone involved.
We have added additional safety protocols and fine-tuned our touchless tools to better meet your needs as we move forward with life in our "new normal." By taking all reasonable steps to eliminate transmission risk, we aim to get back to providing all of our programs and services to help our members with their energy needs as soon as possible. Because above all, we're looking at ways to make the future safer for everyone.
Visit our COVID-19 response web page to learn more about the steps your REMC has taken over the past few months.
We're in this together.