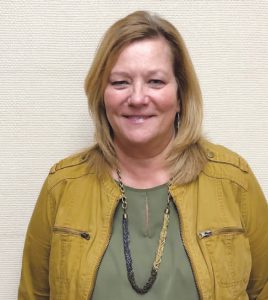 Jenny Bennitt is the new board member for Operation Round Up. She is married to Todd Bennitt. They have three daughters and three grandchildren.
She works for the Marshall County auditor's office as a settlement deputy. Distributing county tax dollars and maintaining tax rates and records are her primary responsibilities.
Bennitt spends a lot of time watching her oldest grandson play sports and enjoys spending time with her other grandchildren who are preschoolers. She is also a Cubs and NHRA fan and enjoys outdoor activities.
When asked what she is looking forward to being on the Operation Round Up board, she responded, "I never realized how much everyone's 'pennies' would add up to, and I am looking forward to being a part of a program that helps support organizations that are making a difference in Marshall County. I think being on this board will raise my awareness of the many programs that are contributing to our communities and possibly allow me more opportunities to serve."
The Operation Round Up board is excited to have her as part of the team!