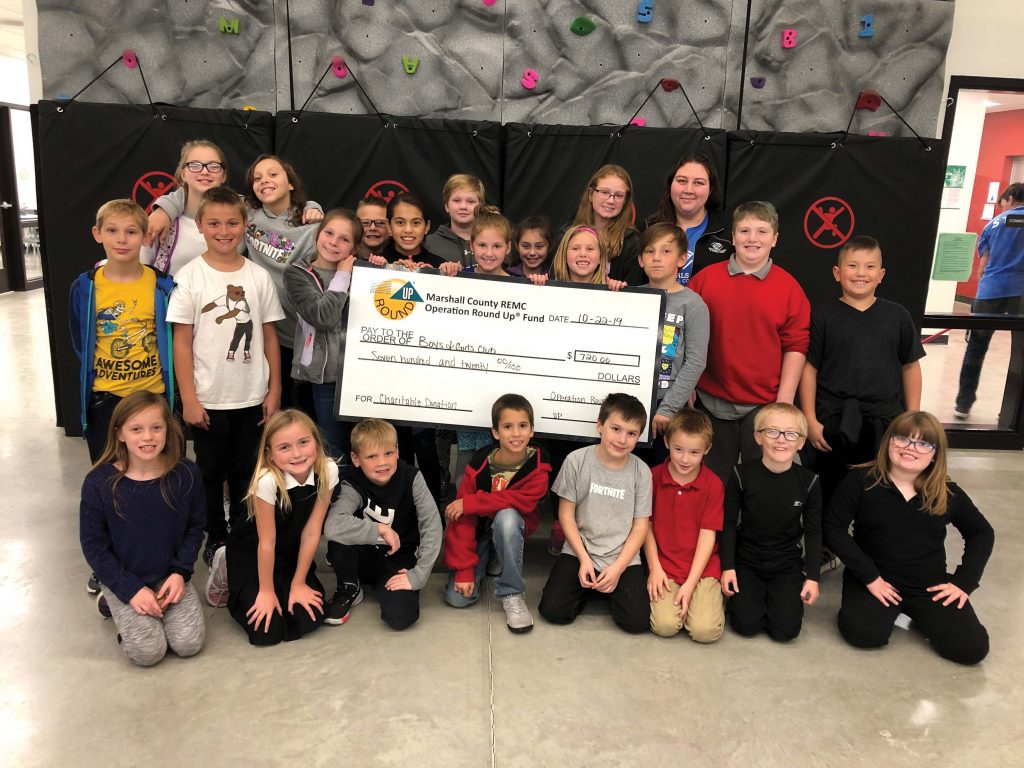 What is it?
Operation Round Up® is a charitable fundraising program that allows Marshall County REMC members to donate the spare change on their bills to help those in need throughout the community. With an average donation of only $6 per year, and never more than 99 cents a month, you can make a small investment that pays big dividends in your community.
How does it work?
When members participate in the program, we "round up" their energy bills to the next dollar. The difference goes into a special fund administered by the Marshall County Community Foundation and distributed by an independent board of directors. The directors will send the money right back into the community, to the places that need it most.
Who distributes the funds?
The Operation Round Up funds are distributed by a board of directors (volunteers from your community) elected by the REMC board. The Operation Round Up board of directors meets quarterly to review the grant applications and select which organizations will be funded.
Why should I care?
The Marshall County REMC Operation Round Up Fund has given back more than $130,000 to numerous organizations in the community since it began in 2014! The funds have been used to assist students, senior citizens and rescue responders, just to name a few. The more member participants, the more we can help give back to our community! For more information, contact Marshall County REMC at 574-936-3161 or visit our website, www.marshallremc.com.
---
2019 grant recipients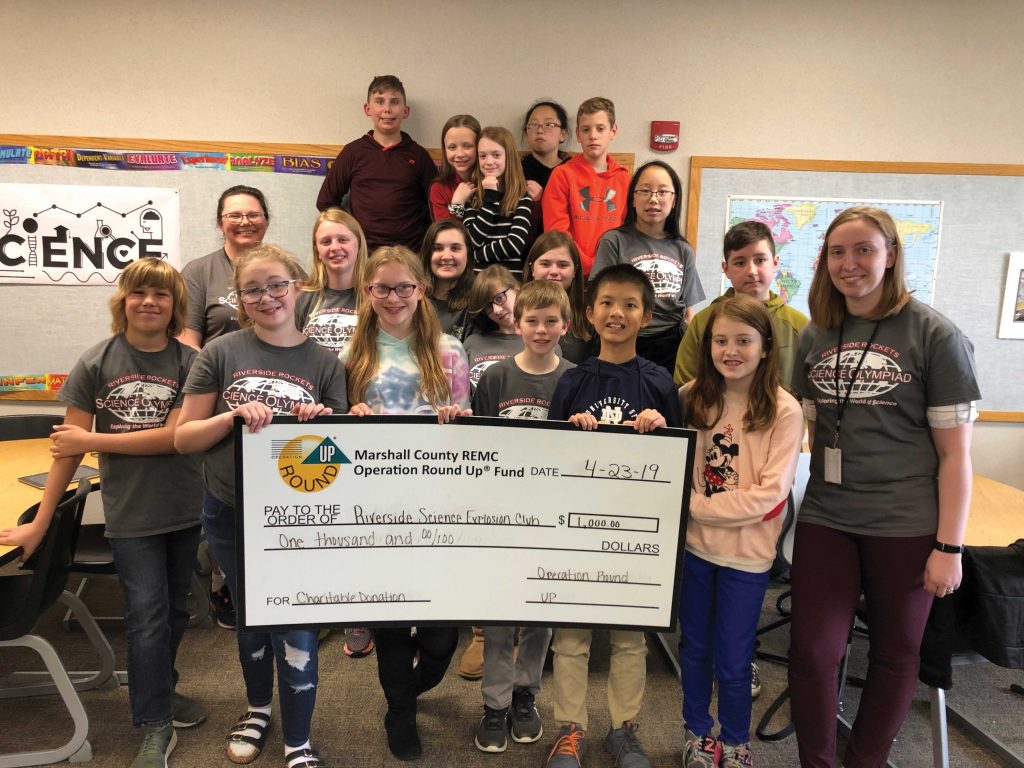 Cultivate, Junior Achievement of Marshall County, American Legion Post 27, The Beaman Home, Discover Plymouth, Girl Scouts of Northern Indiana, Indiana Troopers Youth Service, Link to Hope, Plymouth Fire Department, Purdue University Extension M.C., Riverside Intermediate School, Triton Jr. High Robotics Club, Yellow River Festival, Blessings in a Backpack, Union North Ambulance Service, Boys & Girls Club of Marshall County, Brotherhood of Professional Police Officers and Emergency Services Personnel, Cardinal Services of Indiana, Triton School Corporation.
---
Interested in applying for an Operation Round Up grant?
Visit or call the Marshall County REMC office or download the application at marshallremc.com.