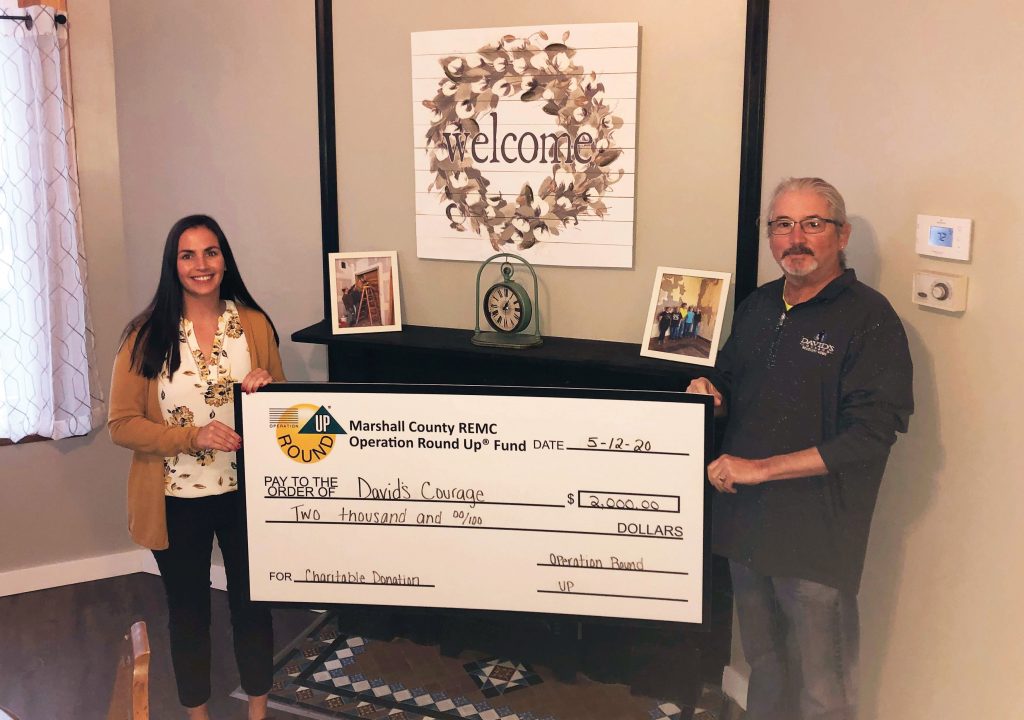 Amidst everything going on, the Operation Round Up program continues to serve our community. The Operation Round Up board granted $6,050 to the following organizations.
The Marshall County Crossroads (MCC) Regional Planning Team Inc., in partnership with United Way and Marshall County Community Foundation, received funding to assist with its "Fund the Essentials" campaign. The United Way COVID-19 fund will help the most vulnerable populations in Marshall County receive critical financial and social service support during this global crisis. It will mobilize the county's support network to help keep families in their homes, and help keep food banks stocked and critical social services running.
Funding for David's Courage will be used to train and certify a life coach who will work with its residents. David's Courage is a Christ-centered transitional living home for those addicted to drugs and alcohol. Its mission is to provide a lasting change of spiritual, emotional, physical, and financial health to those struggling with addiction. David's Courage's goal is that each resident become a productive, trustworthy, taxpaying citizen.
Dustin's Place received funding to assist with its Office on the Go project. Through Office on the Go, Dustin's Place representatives will be able to share its message within the community. Dustin's Place is a center for grieving children, teens and adults. Its peer grief support groups provide a safe environment for those who have lost a loved one to connect with others who have also experienced a loss.
The Operation Round Up board would like to thank the members who participate in Operation Round Up. Your small change really makes a difference in our community. Each organization who receives funding is extremely grateful for the generosity of our members.