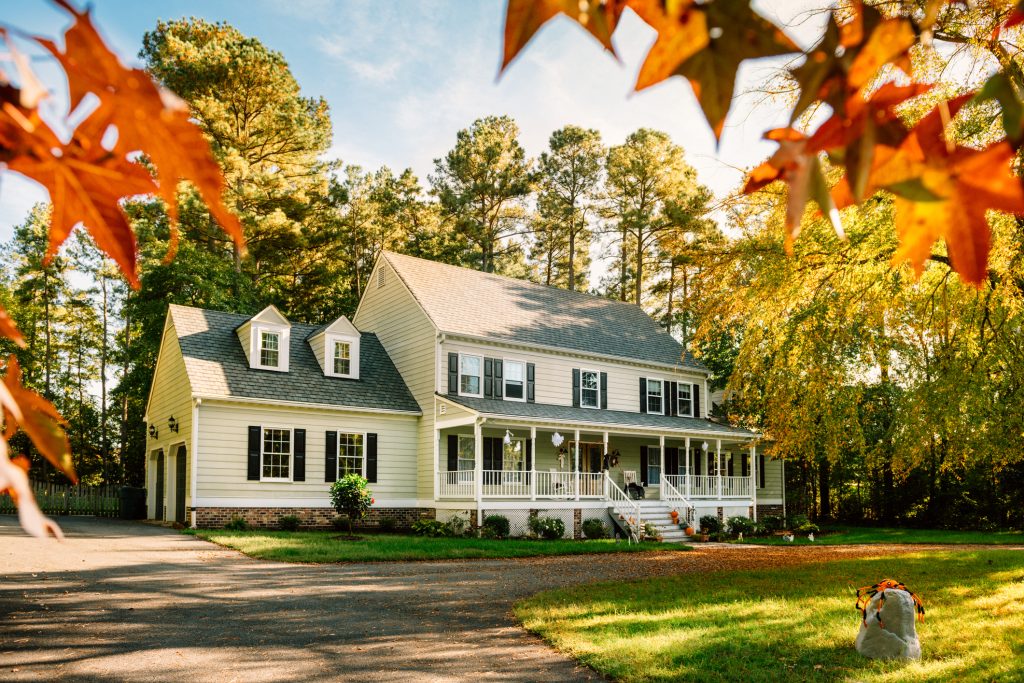 By Brandon Juergens
Autumn is a great time to prepare your home for the colder weather headed our way. Winterize your home with our easy DIY tips that will help keep your living spaces cozy and energy bills lower.
Windows and Doors  
These are where your home loses the most heat, so start by tackling the tiny gaps and cracks around them. Install new weatherstripping — even around your garage door — and add a door sweep to stop drafts on uneven thresholds. If you don't have a storm door, consider installing one as an extra layer of insulation that also protects your front door from the elements. If that's outside of your budget, there are less costly ways to stop the heat loss.
First, check for drafts with the flame test. Carefully move a lighter or candle flame around the edges of doors and windows, and if it flickers, you've got a draft. Remove old, cracked caulk and apply fresh product for a new seal. Larger gaps in unfinished construction may require expanding insulating foam. Don't forget about window trim — it should be tight to your drywall, so add caulk if necessary.
In unused rooms, try a simple window insulating kit that uses a clear, plastic film tightly stretched over windows.
Insulation
Walls and ceilings are also big contributors to heat loss. We all know that heat rises, so make sure your attic spaces have sufficient insulation. Install just a few rolls of fiberglass insulation batting for a quick DIY fix. However, we'd suggest calling the pros for blown-in wall insulation or vinyl siding replacement.
Less permanent forms of wall insulation are fabric, vinyl, or cellular window shades. They trap and block cool air from exposed windows and similarly block the sun's rays from heating up your home in the summer.
Slow the flow 
Believe it or not, 2% of your home's heat loss comes from your electrical outlets, and that adds up over time. Try an outlet shield (the kind used to babyproof homes) to keep air from escaping through those small holes. Turn off the airflow on your register vents in rooms you're not using. Go a step further by covering them up with magnetic vent covers. If your floor register vents are located directly beneath a window, attach curved air deflectors to direct warm air out farther into a room for more efficient heating.
Get with the program  
A digital programmable thermostat can help you get a better handle on your furnace's heating schedule while you're at home or away. Set it to lower the temp at night and come back up in the morning while you're getting ready for the day.
A Wi-Fi enabled thermostat allows remote access to seven-day programming and alerts you when to change the filter for even more energy savings. 
BRANDON JUERGEN's family owns Juergens Do it Best Hardware in Huntington. The Juergenses are member-owners of Do it Best, a Fort Wayne-based cooperative of thousands of hardware stores, home centers and lumberyards throughout the U.S. and around the world.
This article is for informational purposes only. Indiana Connection and Do it Best Corp. assume no liability for the accuracy or completeness of the information contained herein, or for injuries, property damage, or the outcome of any project.