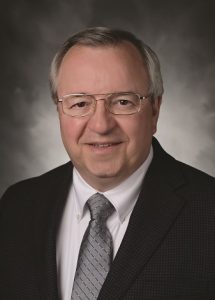 There are a lot of things that make electric cooperatives different than other utilities. We are owned by the people we serve, not by distant shareholders. Our members share in the profits we generate through capital credits. Every member has an equal voice in how the co-op is managed, and is able to exercise that power by voting in board of director elections each year.
But something else that sets co-ops apart is our interest and investment in the communities we serve. Each year, Clark County REMC awards 20 $1,000 college scholarships to twenty graduating seniors who are attending IUS, Ivy Tech, and Purdue Polytechnic. But beginning in 2020, a new $2,500 scholarship will be awarded: The Cindy Hockensmith Memorial Scholarship.
Cindy was my administrative assistant for more than a decade, but a hard-fought battle with cancer took her life last year. Our board of directors decided to honor Cindy's service and commitment to community by establishing a scholarship in her name, recognizing how deeply she cared for youth and education. I fondly remember how much she enjoyed packing student gift bags for our Honors Breakfast each year, and know that she would be proud to help any student further his/her education through this scholarship.
If you have a student graduating this May who has been accepted to any Indiana college or university, please encourage him/her apply before the March 31st deadline. For all of the details, please contact our office or your high school counselor's office.